5 Amazing Eminem Guest Verses
8 October 2013, 11:57 | Updated: 24 October 2013, 17:23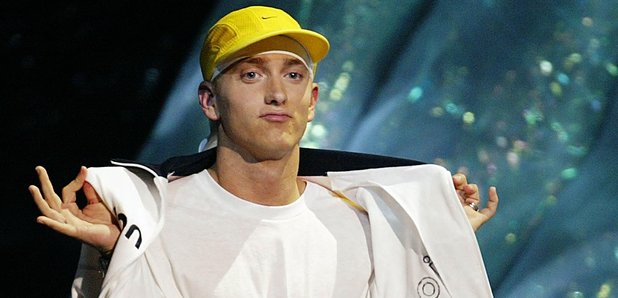 Slim Shady's back, back again with his new album, but what are his best guest spots of all time?
Eminem's huge return this autumn with 'The Marshall Mathers LP 2' has set the rap world alight again, as the rapper bids to re-visit the glory days of his seminal album.
But while Em takes the lead on 'MMLP2', it's easy to forget that his amazing back-catalogue also include some incredible guest spots. So we thought it was time to round-up 10 of the rapper's most memorable appearances on other artists' tracks.
(WARNING: The following songs contain strong language and adult themes.)
1) Drake Feat. Eminem, Kanye West and Lil' Wayne - 'Forever'
It doesn't get bigger than Eminem's guest spot on this track - in fact, nothing gets bigger than a Drake, Eminem, Kanye and Lil' Wayne collaboration. But it's Em's verse that stands out, coming at a time when he was making his much-anticipated rap comeback.
2) Dr Dre Feat. Eminem - 'Forgot About Dre'
The earliest Eminem spot on our list, the rapper's verse on 'Forgot About Dre' is just timeless.
3) Nicki Minaj Feat. Eminem - 'Roman's Revenge'
The sinister lyrics of 'Roman's Revenge' suit Em's rap style perfectly and his delivery on this track is untouchable.?


4) B.o.B Feat. Hayley Williams of Paramore and Eminem - 'Airplanes Part II'
If there's one thing you can guarantee, Eminem is always full of surprises. As was the case when he teamed up with Hayley Williams on this B.o.B track. Another collab that shows how well the rapper works with a female vocalist.
5) 50 Cent Feat. Lloyd Banks and Eminem - 'Don't Push Me'
Still years on, this 'Get Rich Or Die Tryin'' track remains Eminem and 50's best hook-up on record.