9 Things We Learned From Eminem's 'Marshall Mathers LP 2' Rolling Stone Interview
1 November 2013, 20:34 | Updated: 1 November 2013, 20:49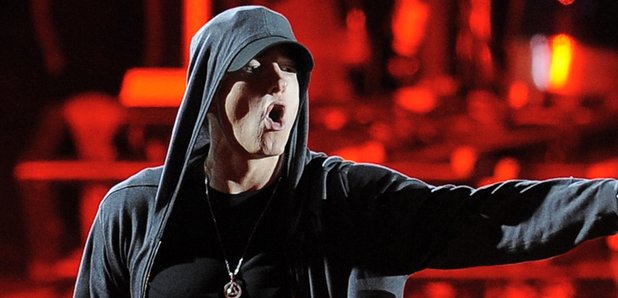 Eminem talks to the music magazine about his new album. Here are our favourite bits.
Eminem returns on Monday with the brand new album 'The Marshall Mathers LP2', which is a follow on to his seminal album of the same name. In his first full interview about the album, Eminem told Rolling Stone about the recording process, going blonde again and what he thinks about Kendrick Lamar. We've rounded up some of our favourite quotes.
1) 'The Marshall Mathers LP 2' is out on Monday and has had glowing reviews, but Eminem's still gets nervous about new releases.
"I guess you would say last minute jitters of "F**k! Are the vocals loud enough? Can you hear what I'm saying on this part? Is the beat right? Are the vocals too loud?'" If I could not have to mix any songs and just take the actual two tracks that I rapped over and put them out, I would do that. 'Cause nothing ever feels the way as when you first did it."
2) Eminem's manager Paul Rosenberg said he should go blonde again.
"Um, I'll say that one was [manager Paul Rosenberg's] idea. In the earlier stages of the record and developing this sh*t I had thought about it. And once the songs started to come together and the picture got a little more clear of what it was gonna be, he hit me with the idea and I was like "Yo, you know I thought about that, right?" And he was like, "Well you know, why not?"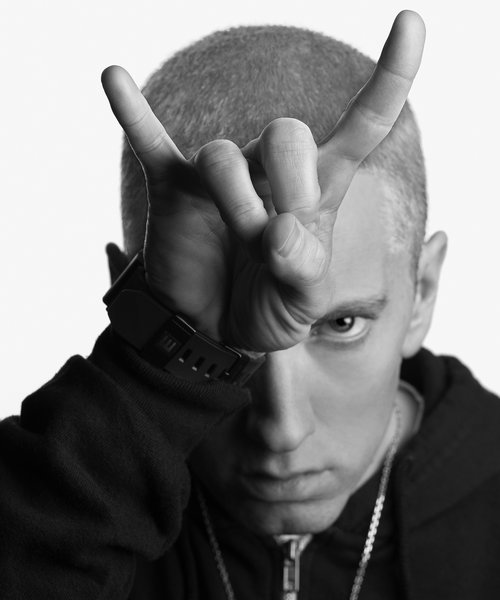 3) At 41, Eminem is working harder than ever before.
"And I've probably worked harder on this record than any other record aside from maybe the time period during The Eminem Show, which is a little hazy 'cause just so much sh*t was going on at that time. Just being so busy with The Eminem Show and doing the 8 Mile movie, and the soundtrack and the score to the movie. This is probably the equivalent of that but all focused on the record mostly."
4) 'The Marshall Mathers LP 2' is not a sequel.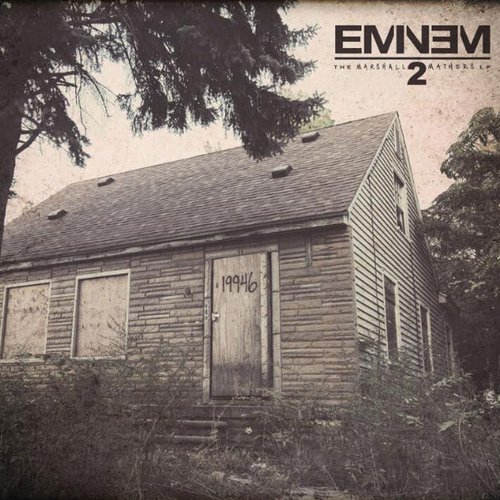 5) 'Recovery' is a big deal for him.
"I feel like that record I finally got back to where I was at maybe during The Eminem Show."
6) He does a really funny impression of Rick Rubin, comparing him to Yoda.
"Learning I did. Um, yeah, I mean the best part about Rick's vibe is he's very Zen-like in the sense of just 'Let it happen.' The weird thing about it is nine times out 10, we would know instantly if something didn't work and it didn't feel right, you know. He's almost like a coach."
7) Kendrick Lamar wrote his verse on 'Love Game' just before 'Control'.
"He came to Detroit, we kicked it for a few minutes, you know, and I felt the vibe of what he's like and everything, and you know, he's a super cool and super humble dude. When we did that record, I think that was actually a week or two before he did the verse to 'Control'."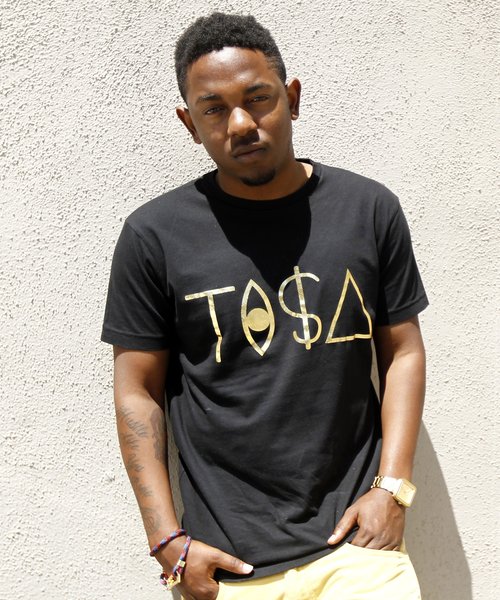 8) And Eminem thinks he doesn't need any help.
"I don't know if he needs advice. He seems like he's got a really good head on his shoulders, man. He's very smart and you can tell by the way he put his album together for one. He's like a hip-hop head, man, he just loves hip-hop. And obviously the way that he did the 'Control' verse, it was almost like if you get mad at him, then you might look foolish. He set it up so that you can't really get mad at a lot of that sh*t he said because it was what every other MC is already thinking. Or you should be thinking."
9) Sometimes he think he's a 'Rap God', sometimes he doesn't.
"I think everything switches back and forth from hour to hour, day by day with me. That whole 'Rap God' record pretty much from top to bottom is tongue in cheek. So I mean, do I want to feel like that? Maybe sometimes."
(Warning: this sound contains strong language that some people may find offensive.)
You can read the full interview with Eminem at Rollingstone.com.