Eminem's Daughter Hailie Jade Shows Off Her Serious Abs In Bikini Instagram Post
26 March 2019, 16:01 | Updated: 27 March 2019, 16:19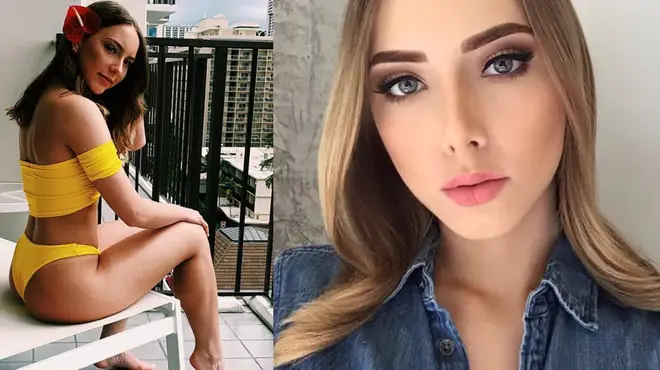 Taking to Instagram on Monday, Eminem's daughter Hailie Jade posted a stunning picture of herself in a yellow bikini to her 1.4million followers.
Eminem's eldest daughter Hailie, 23, wowed us with her serious six-pack game on Instagram this Monday.
The gorgeous brunette is currently soaking up some rays while on vacation, but she took a moment to share stunning photos of herself in a bright yellow bikini on what appears to be her hotel balcony.
QUIZ: How well do you know Eminem?
In addition to the colourful two-piece, Hailie donned a red orchid in her hair.
And while the backdrop and her outfit choice was on point, it was her abs that drew attention from fans.
Instagram user @patty_adbella said: "My Lord your workouts are showing off babe 😍👌🏼💎 Those abs are on 🔥 ❣"
While @glenzariczny commented: "We need to figure out her ab workout."
Another added: "Can see the gym work paying off nicely."
In her latest post, Hailie Scott posed in a tree wearing a trendy, teal crochet swimsuit, along with the caption: "A rooster almost made me fall out of this tree 🙊🌴"
She teamed up the bikini with a floppy, oversized sunhat.