Watch French Montana And Drake's Hilarious New 'No Shopping' Video
1 August 2016, 11:22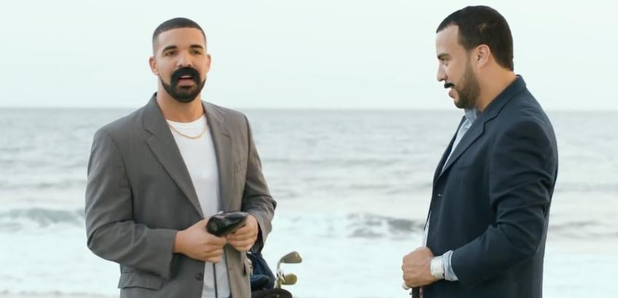 Drizzy and French show off their acting skills.
French Montana and Drake have released the official music video for their controversial new collaboration 'No Shopping'.
The pair, who previously collaborated on 2012 song 'Pop That', wear fake moustaches and put on their best Spanish accents to play the hosts of the fictional 'El Coke Boys Classico' golf championship.
Watch the funny visuals below:
Unsurprisingly, Drake shows off his signature dance moves during his verse – which is rumoured to be aimed at Joe Budden.
The pair have been feuding since Budden claimed that Drizzy sounded uninspired on his latest album 'Views'.
Drake recently mocked the Slaughterhouse rapper on stage during his Summer Sixteen tour and attempted to follow the teens who recently attempted to ambush Joe Budden, on Instagram.