Watch Drake Impersonate Kanye West, Justin Bieber And More In Strange New 'Energy' Video
11 July 2015, 09:50 | Updated: 14 July 2015, 18:47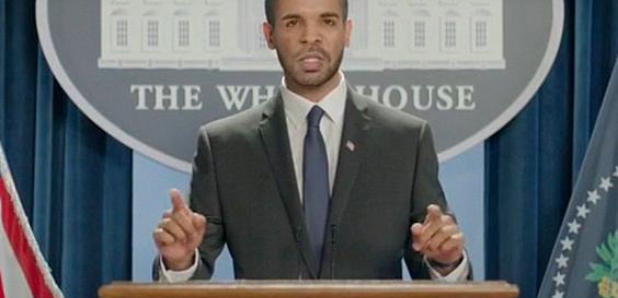 You have to see Drizzy's latest video.
Drake has unveiled his trippy new video for 'Energy.'
In the first visual off his 2015 'If You're Reading This It's Too Late Mixtape', which premiered exclusively on Apple Music, Drake is seen poking fun at a variety of pop cultures most talked about moment of the last few years, including Kanye West's 'Bound 2' video and Justin Bieber's Calvin Klein advert.
Watch the video for 'Energy' below:
During the clip, you can always see Drizzy's face super-imposed onto the bodies of Oprah, Barak Obama, Miley Cyrus and more.