You Need To Watch Drake Rap 'Back To Back' Over A Beat Box
16 February 2016, 09:45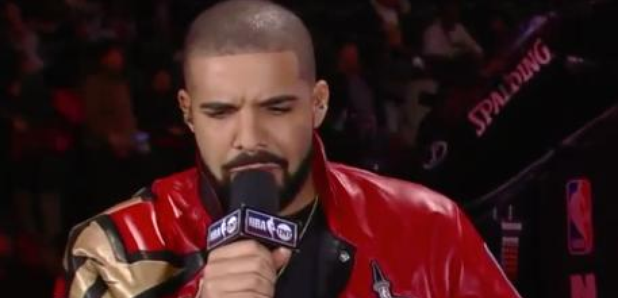 Drizzy was at All Star Weekend in his hometown Toronto.
Drake performed a very special rendition of his Grammy nominated diss track 'Back To Back', during a guest appearance on a basketball talk show.
The rapper, who was also the coach of an NBA All-Star celebrity basketball team, dropped the lyrics over a beat box by Shaquille O'Neal.
Watch the amazing footage below:
(The freestyle starts at 1.00)

Meanwhile, Drake's 'Back To Back' narrowly missed out on a Grammy win to Kendrick Lamar's 'Alright' – which won the prize for Best Rap Performance.
The Compton rapper walked away with five Grammys on the big night, including 'Best Rap Album' and 'Best Rap Song'.