Watch President Obama & Usher Dancing To Drake's 'Hotline Bling' At The White House
22 October 2016, 20:38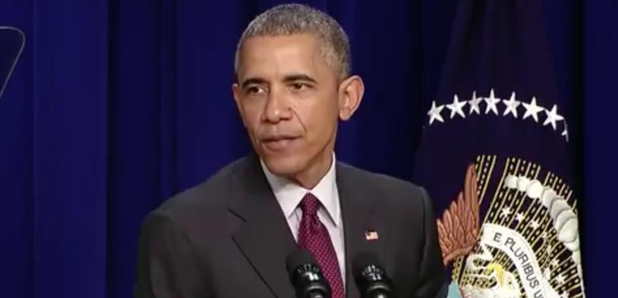 Barack's got moves.
Barack Obama continued to reinforce his reputation as the coolest President ever by dancing to Drake's 'Hotline Bling'.
The US President, who hosted BET's 'Love And Happiness' event at the White House, enjoyed performances by Usher, Common, Jill Scott and more.
However it was Drake's 'Hotline Bling' that really got him moving on the dancefloor.
Watch Usher's recorded footage below:

Last night was Obama's final music event at The White House, before stepping down later this year.
The President took time to reflect on some of the music he's enjoyed during his time in The White House.
"We've had Bob Dylan and we've had Jennifer Hudson. Gloria Estefan and Los Lobos. Aretha, Patti, Smokey.
"I've had Paul McCartney singing 'Michelle' to Michelle and Stevie singing 'Happy Birthday.'
"We've had Buddy Guy and Mick Jagger getting me to sing 'Sweet Home Chicago,'" he continued.
"So this has been one of our favorite traditions, and it's with a little bit of bittersweetness that this is our final musical evening as president and first lady."
Meanwhile, Obama recently revealed his own personal work-out playlist, featuring Beyonce, Jay Z, The Black Eyed Peas and more.