Drake Brought Out Kanye West At OVO Fest And Dropped Huge Hint About A Joint Album
2 August 2016, 10:05 | Updated: 2 August 2016, 10:09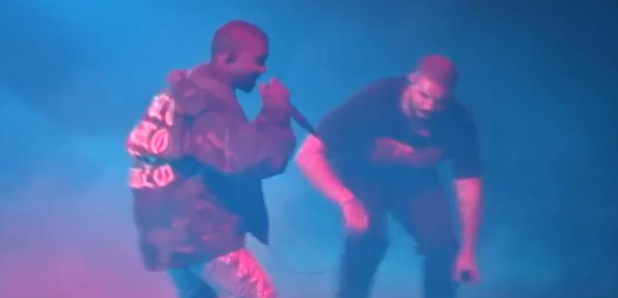 Yeezy had some big news.
Kanye West dropped a huge hint about releasing a joint album with Drake, after the Canadian rapper brought him out on his Summer Sixteen tour.
Drizzy, who was performing at the seventh annual OVO Fest, surprised the Toronto crowd when he brought out Kanye - who had a big announcement.
"Is y'all ready for this album?" he asked, before Drake later clarified:
"Are you ready if we make an album, that's what he was asking."
Watch the moment below:
Yeezy has suggested his intention to drop a joint album with Drake in the past, previously revealing that he was working on a project called 'Wolves' with the Canadian before finishing 'The Life Of Pablo'.
Meanwhile, Drake also recently brought out surprise guest Rihanna – who performed their collaboration 'Too Good' live for the first time.
The pair also hinted at their rumoured relationship.