Drake Randomly Used A Lint-Roller Courtside, Everyone Can't Stop Laughing
23 April 2014, 09:53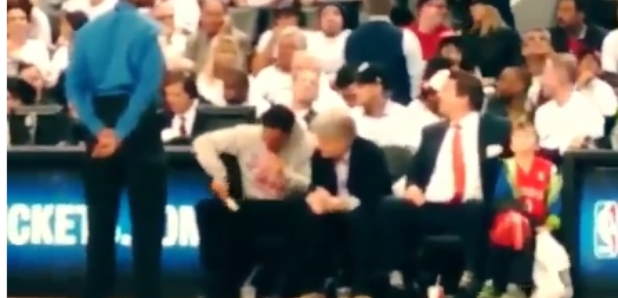 Oh Drizzy.
As Drake continues to devote his time to being a Global Ambassador for his basketball home team the Toronto Raptors, the world's eyes are on him and his courtside antics, which don't fail to amuse.
The latest video to get peoples is attention is a simple but hilarious one that caught Drake randomly pulling out a lint roller and giving his trousers the once over mid-game.
Watch Drake freshening up his trousers with a lint-roller below.
Let's see that from another angle.
While it might look like Drizzy was trying to clean up on the sly, he in fact proudly posted a photo of the move of his Instagram page, writing; "Lint rollers on deck."
Over the weekend Drizzy made the hip-hop worlds ears stand up when he took a shot at Jay Z during an interview at the game, claiming that Hov was most likely "somewhere eating a fondue plate."