Usher Confirms Drake Collaboration For His New Album
5 September 2014, 10:17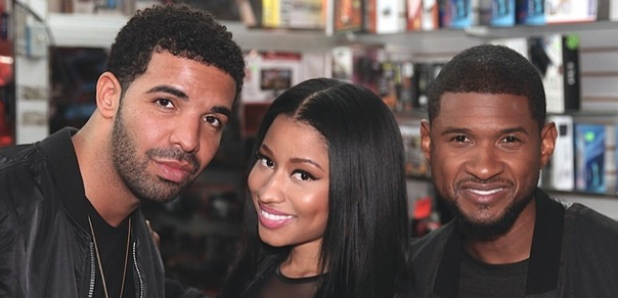 We need to hear this.
As if Usher didn't have enough Young-Money on his new album, the 'Good Kisser' singer has now confirmed that '0 To 100' rapper Drake will feature on a track on the still untitled album.
"He's extremely talented" Usher told MTV.
"[Young] Money really knows what he's doing. He really understands how to analyze a beat and then recognize a cadence. Because hip-hop is that way; it's not just words and rhythm. You gotta understand the cadence of what the song is saying, so that when you're on it, you know how to get it."
The collaboration will follow Usher's hook up with Nicki Minaj on 'She Came To Give It To You', although there's no sign of when we can expect it to drop.