Instagram Has Reimagined Drake As A University Student And It's Hilarious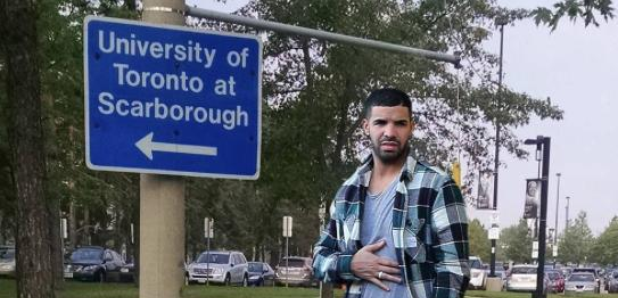 Student Drizzy.
Drake has already given us a glimpse at what he would look like in a US high school, during his short stint as an actor on 'Degrassi'.
But now we get to see what Drizzy would look like if he were an average university student.
Thanks to the creativity of Instagram user 'uoftdrizzy', we can now see the '6 God' as a student at the University of Toronto.
The hilarious images see the rapper taking part in normal university activities such as working on group projects, hanging out at the library and playing video games with his friends.
Have a look at some of the best pictures below:
Drizzy hard at work:
Or maybe prepping for a group project:
Before squeezing in a gaming session:
He even found time to join a feminist protest:
Drizzy stopped off for a quick coffee in between lectures:
And visited the library:
Before bumping into Meek Mill while handing in an essay: