Tyga Says Drake Is "Fake", He Doesn't Get Along With Nicki Minaj
23 October 2014, 12:23 | Updated: 26 October 2014, 14:26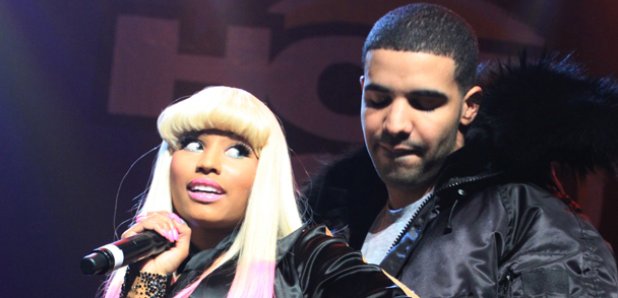 The Young Money rapper has hit out at his label mates.
Tyga has hit out at his Young Money label mates Drake and Nicki Minaj, saying that he "[doesn't] really get along" with either of them.
The 'Rack City' rapper has been vocal as of late about wanting to leave Lil' Wayne's label. A few weeks back he went on a Twitter rant, claiming that they are keeping him from releasing his next album 'The Gold Album: 18th Dynasty.'
Now, in an interview with Vibe Magazine, Tyga has confirmed he it trying to go independent, and taken it a step further by dissing his label mates.
"I don't like Drake as a person. He's just fake to me," Tyga said. "I like his music; you know what I'm saying? I think his music is good, but we're all different people. We were forced together and it was kinda like we were forcing relationships together. It is what it is."
"At the end of the day the reason why I signed to Young Money is because of Wayne. Not because of Drake, not because of Nicki. It was because of Wayne and my relationship with him" he continued. "I try to be cool with everybody, but sometimes, everybody just has different personalities, motives, and different characters. When you realise that, you realise that's not a place where you want to continue to grow."