Drake Trolls Fan Who He Awkwardly Spotted Recording Him Eating Dinner - WATCH
3 September 2019, 15:05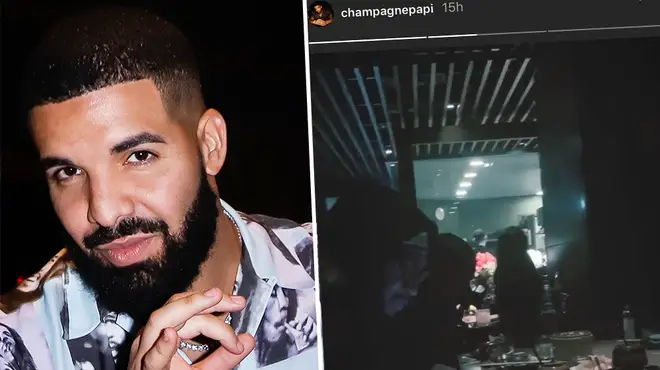 Canadian rapper Drake has had the most awkward exchange with a fan who he caught filming him, while eating dinner. The rapper filmed the fan and posted the video on Instagram.
Drake has been consistent with his hilarious humour on social media recently. Earlier today, the Canadian rapper spotted one of his eager fans trying to get a recording of him eating out at a restaurant.
The "6 God" took to social media to share an awkward exchange between him and a fan.
On Tuesday (3rd Sept) Drake posted a video of a fan who he caught filming him while he was out at a restaurant.
The fans plan didn't plan out the way she wanted it to, Drake was already one step ahead of her and caught her trying to record him. The rapper then recorded the fan recording him and she quickly put down her phone.
Drizzy shared the clip to his Instagram story that sees him and his crew dining at Novikov and the he zoomed in on a girl who quickly dropped her phone once she was caught playing paparazzi.
In another post to Drizzy asked the restaurant to change the music to Young Thug's new tape, So Much Fun. Drake's crew then enjoyed their meal while listening to good tunes in the background