Drake And Tory Lanez Have Finally Stopped Beefing And Twitter Is Here For It
19 May 2017, 11:12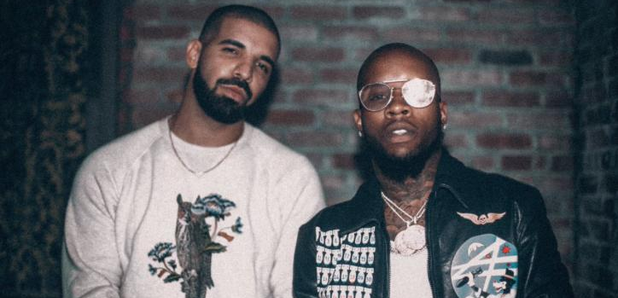 The long-standing rivals appear to have put their differences aside.
Drake and Tory Lanez appear to have squashed their beef by posting pictures of themselves together on Instagram.
The Canadian hit-makers have upheld a rivalry over the past few years, but it looks like the arguments are set to be a thing of the past.
Drizzy posted a photo alongside Lanez, referring their home city Toronto in the caption.
"The city needs more of this and less of that," the 'Passionfruit' rapper states with a '6' emoji.
Tory took to his own account to mirror Drake's action with the same snap of the pair side by side.
The 'LUV' singer caption the photo "Toronto... I Told You" - a possible reference to his debut album of the same name.
The duo have publicly fired shots back and forth, dating back to 2015 when Lanez said that Drizzy calling Toronto "The 6" was not cool and later described it as "corny".
Drizzly retaliated by dissing him during his Summer Sixteen tour last year, followed by Lanez throwing suspected indirect shots in his mixtape earlier this year.
However, it seems all is well between the pair for now, and fans are hoping for some new collaborative music.
Drake and Tory Lanez on a few tracks together? pic.twitter.com/V6w8UbbwgB

— samuel pace (@eaphen) May 18, 2017
Drake and Tory Lanez gonna collab and I'm here for it pic.twitter.com/UKFq6Go4VV

— M (@heym22) May 19, 2017
Drake and Tory Lanez about to give us the most fire in your feelings song with a 90's sample..im in tears

— A R T (@iBEENART) May 19, 2017
this drake and tory lanez track gon be the hardest thing in history get travis on there and issa certified banger

— chris fotso (@chfotso) May 19, 2017
the drake and tory lanez collabs if any would fire tho.

— DJ FOX. (@_tiffanylee15) May 19, 2017
So, when's the song coming, guys?