Did Tory Lanez Diss Drake In His New Mixtape?
3 January 2017, 12:24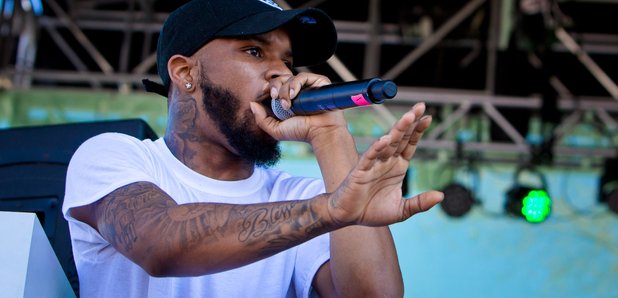 Shots may have just been fired.
Tory Lanez has dissed Drake in his new mixtape 'The New Toronto 2', reports are suggesting.
The artist appears to have taken more digs at his fellow Toronto native after the pair fired subtle shots at each other over last year.
Lanez shook the music world on New Year's Day by dropping two new mixtapes - 'Chixtape 4' and the previously mentioned 'The New Toronto 2'.
And on 'Drive You Crazy' from the latter, Lanez appears to hone in on Drizzy as he spits some very cryptic lyrics.
Referencing a line from Drake's '5AM In Toronto', Tory raps "Bout to make Forbes list, everything's gorgeous,"
And, with a possible nod to Drake's owl OVO logo, Lanez continues:
"I pray I never dress like y'all/ Only bird on my shirt is when I press that raw."
Listen to 'Drive You Crazy' below:
Drake is yet to respond to the supposed diss, although fans are likely anticipating a comeback after the rapper's actions last year.
Whilst performing his huge hit 'Summer Sixteen' on his worldwide tour of the same name, Drizzy altered the lyrics of the song to take a direct shot at Lanez.
So Drake, what's good?