16 Struggles Everyone Who Didn't Manage To Get Drake Tickets Will Understand
14 October 2016, 10:25 | Updated: 14 October 2016, 10:26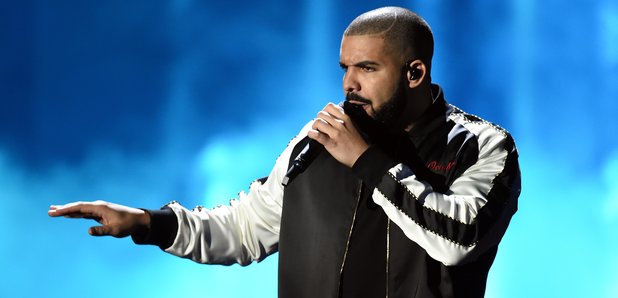 The struggle is real.
Tickets for Drake's 'The Boy Meets World' UK Tour went on sale this morning and while many Drizzy fans secured some golden tickets, not everyone was so lucky as they appeared to have sold out within a matter of minutes.
The Canadian rapper embarks on his European tour next year and will be performing a huge 12 dates in the UK (including 6 in London), but unfortunately there still wasn't enough room for every fan to bag themselves a ticket.
If you were one of the unlucky ones, you might be able to relate to the struggles of trying to catch Drizzy on tour.
When you're sad you didn't get a ticket yet can't help but take your hat off to Drizzy.
Drake just sold over 120,000 tickets in less than 15 mins, fair play mate pic.twitter.com/i5uaTvfNm2

— Ed (@EdwardGreen1) October 14, 2016
When you didn't manage to get a ticket but you've still got your sense of humour.
Drake tickets sold out already just hold on we're staying home

— Deano!!! (@ryan_dean_) October 14, 2016
When Day ones Vs new fans go to war.
You can tell Drake tickets are gonna be sold out cause of them basics that only know One Dance

— sarah (@_sarahbeale) October 13, 2016
When you didn't get Drake tickets but at least you 100% proved you're not a bot.
Failed to get Drake Tickets for O2 but my ability to recognise store fronts, rivers, street signs, mountains and grass is second to none

— / (@Chaarch) October 14, 2016
The Day Ones aren't letting this one go.
Hope all the part time drake fans have a smashing time listening to one dance

— Shae Kirkwood (@shaekirkwood) October 14, 2016
When you consider giving in and buying a ticket at double the price...
me looking at the price of resale tickets for Drake pic.twitter.com/iEQTSpgk5d

— El Paké (@fakesheikh95) October 14, 2016
When everyone on your timeline seemingly managed to get tickets...
How I feel seeing everyone that's managed to book Drake's #BoyMeetsWorld tour tickets pic.twitter.com/cYtnSAp3XO

— Fahida (@HeyFahida) October 14, 2016
Yep, the Day Ones are still p*ssed...
Tbf all the people who bought drake tickets cause "it'll be a good night" and only know one dance dont deserve to go and should feel guilty

— Yoyo Mahdy (@Yoyomahdy98) October 14, 2016
When you need to accept you let the whole squad down.
When you break the news to your friends that Drake tickets sold out in 1.8 seconds and you couldn't come through on your promises pic.twitter.com/bhAaw85epA

— Terry Stapleton (@TerryStapes) October 14, 2016
All this blame being put on Hannah from Cork....
Feel bad for real drake fans that didn't get tickets because Hannah from cork wanted to listen to one dance

— PrettyButLoco (@qwavvyy) October 14, 2016
When you didn't even bother cause you know you can't afford it...
when ur heart says yes to drake tickets but bank account says no pic.twitter.com/C2dynIzLaj

— mols (@mollyjemson) October 14, 2016
When you were literally willing to sacrifice your education for a Drizzy ticket....
When you miss uni to try get drake tickets, but don't get them pic.twitter.com/z1Gfhebor9

— katie (@_katherinaa) October 14, 2016
When it's time to admit defeat.
so i didnt get the tickets we wanted for drake pic.twitter.com/2PhW6EgSiH

— steffi (@MyBieberHeaven) October 14, 2016
When there's always that one cocky idiot on your timeline...
Watching everyone flap over Drake tickets when you've already got yours like pic.twitter.com/p63aAViKGn

— Siobhan (@deathvoices_) October 14, 2016
Ok not one, two...
When you bag some #drake tickets pic.twitter.com/rmtgM9ZQaT

— Jad Abouzeid (@JadAbouzeid) October 14, 2016
Three.
When you get 4 @Drake tickets in London. #Drake #O2 pic.twitter.com/2cxS9TMj3y

— Tony Hamood (@TonyTheGamer22) October 14, 2016
Better luck next time.