Drake Just Teased A Third Meek Mill Diss Track, Titled '3Peat'
4 August 2015, 10:34 | Updated: 6 August 2015, 13:11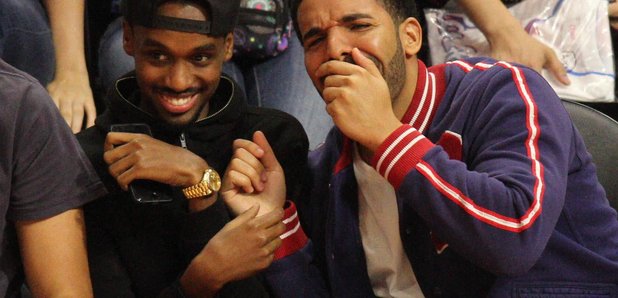 Drizzy warned that he has another Meek Mill diss track ready.
Drake has hinted that he has a third diss track ready to fire at Meek Mill.
During his set at OVO Fest last night (2nd August), Drake roasted his new found enemy by flashing up a variety of insulting Meek Mill memes while performing 'Back To Back'.
However he did not stop there and warned Meek Mill of a potential third diss track.
"Dealing with these n****s man it take a lot/Been said f**k a chaser when we taking shots/You don't want that 3Peat," he rapped.
Watch the footage below:
Fam. Fam. Fam. Fam RT @TimmyOVO: 3 PEAT pic.twitter.com/PFsAvg9yi9

— LowKeyUHTN (@LowKeyUHTN) August 4, 2015
The track rumoured to be called '3Peat' would be Drake's third diss track to Meek Mill, following up 'Charged Up' and 'Back To Back'.
So far Meek Mill has only responded with one track called 'Wanna Know', which sparked a variety of funny and insulting memes on social media.