Forget Google, Check Out This New Drake-Themed Search Engine
10 April 2015, 11:53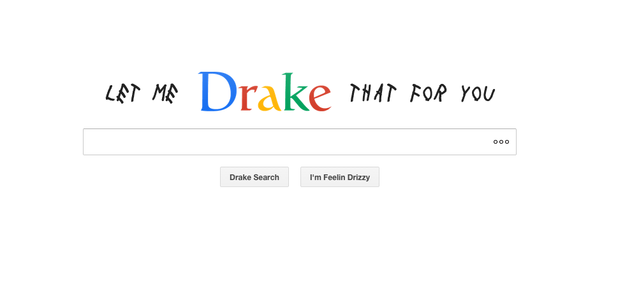 It's called "Let Me Drake That For You."
Google better watch out. A new Drake-themed search engine called 'Let Me Drake that For You' has hit the internet and it's the answer to all your Drake-related needs.
The webpage, which looks strikingly similar to Google's, allows you to search for any word/ words and shows all Drizzy-related results.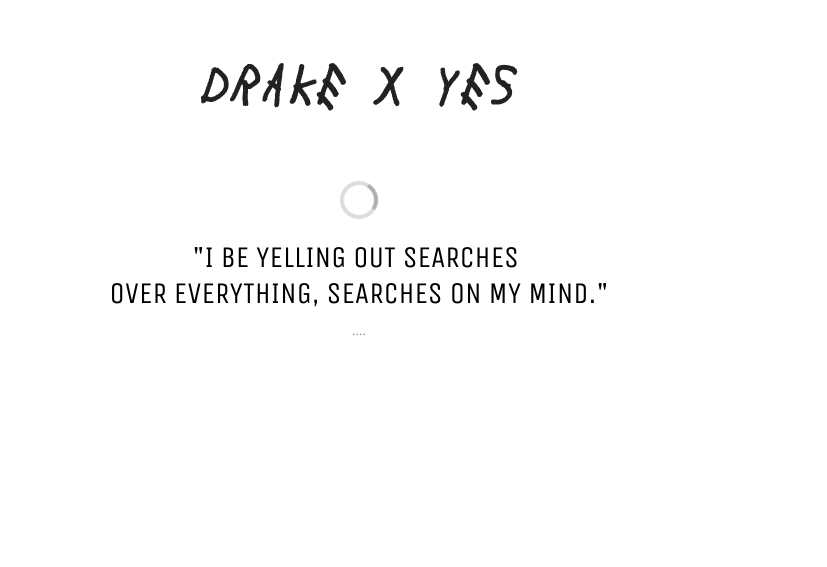 It was made by 26-year-old Californian web developer Tyler Smith, who got the idea after he was repeatedly Googling things about Drake during an argument with friends about whether or not Drake is a good rapper.
Smith told Buzzfeed his favourite word to "Droogle" is "lint-roller" because "apparently Drake lint rolled his pants at a Raptors game. What a Drake thing to do!" he said.
(Via Buzzfeed)
Head to Lmdraketfy.com to try it out.