Here's The Real Reason Behind Drake And Ludacris' Apparent 'Beef'
23 May 2017, 12:06 | Updated: 23 May 2017, 12:14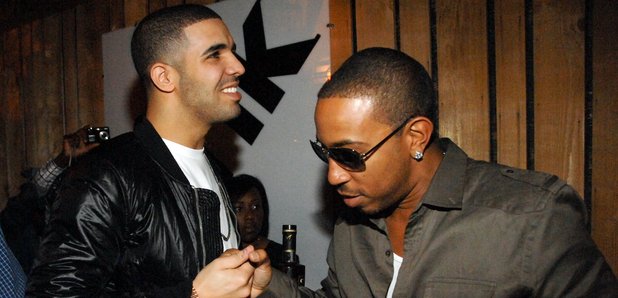 Drizzy and Ludacris have now settled their differences.
Drake publically ended his long-running feud with Ludacris during his acceptance speech for 'Views' at the Billboard Music Awards.
The Canadian rapper, who was feuding with Luda for years, admitted he was a huge fan of the 'Fast and Furious' star during the minute-long speech.
Watch below:
"Ludacris, we haven't always seen eye to eye, but I've always been a big fan of yours and I got a lot of love for you," he said.
"I want to let you know that face to face, while I'm still here."
Some fans were confused about Drake's reference to the Atlanta rapper, which dates back longer than some people may think.
Back in 2010, Drake reportedly dissed Ludacris for using a popular rapping style that had been nicknamed the 'Supa Dupa' flow.
"I hate that rappers picked that flow up," he told AllHipHop at the time.
"I wish they had left that for people that know how to use it."
Big Sean, who also used the flow, responded with similar comments, which sparked Luda to release a diss track called 'Bada Boom'.
"Counterfeit rappers say I'm stealing they flows. But I can't steal what you never made up, bitch," he rapped.
In 2013, Drake then referenced Ludacris in his own song called 'How About Now'.
"I used to always try and burn you CDs of my new sh*t/You be like, 'Who's this?'/I'd be like, 'Me, girl,' You be like, 'Oh, word, true sh*t?'
"Then ask if we could listen to Ludacris/Them car rides made me feel like I was losin' it."
Finally in 2015, Ludacris appeared to clear up the situation during an interview with The Breakfast Club.
"I think there is a little bit of a true story behind that [song]," he said. "His girl, at the time, with all due respect was probably doing a little bit more than that. It's a true story and I think that's why he said that."
He later added that Drake had "apologized to him like a man".
Meanwhile, Drake broke Adele's record at this year's Billboard Awards, picking up 13 awards on the night.
He also delivered a stunning performance in front of the Bellagio fountains in Las Vegas.