This Maths Teacher Dressed Up As Drake And Did The 'Hotline Bling' Dance, Wins The Internet
3 November 2015, 11:21 | Updated: 3 November 2015, 11:32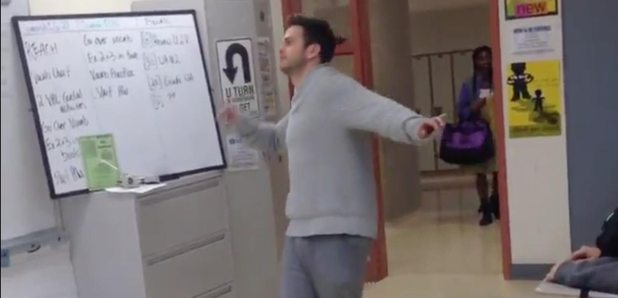 This guy is the coolest teacher ever.
A video of a teacher that dressed up as Drake for Halloween and even danced to 'Hotline Bling' for his students has gone viral.
The Calculus teacher emulated Drizzy's 'Hotline Bling' look wearing a grey jumper and Timberlands and eventually even dropped some 'Hotline Bling' moves after the students pressured him, shouting; "You have to do it, it's part of the costume!"
Thankfully, one of his students caught the whole thing on camera.
My Pre Calc Teacher Is Drake From Hotline Bling For Halloween pic.twitter.com/tbo7OcZGFD

— G Maya (@JealousOf_Maya) October 30, 2015
After posting it on Twitter, the video has had had almost 45,000 retweets.
A* for effort.