Drake Reveals How He Is "Subliminally" Getting The Weeknd To Make New OVOXO Music
11 September 2017, 13:47 | Updated: 11 September 2017, 13:48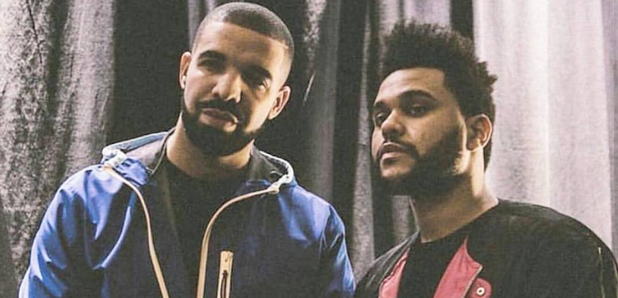 Drizzy is trying to make reunite OVOXO.
Drake previously revealed on stage that was trying to make new music with fellow Canadian The Weeknd.
During OVO Fest, Drizzy brought him out on stage and made a bold statement to the crowd.
"First of all, I don't want to do this to you on stage, but I feel like that OVOXO project has to happen at some point," Drake said at the time. "I just want to say that."
Drake has now added further fuel to his claims by jokingly suggesting that he is growing out his hair to replicate his 'Take Care' era look.
"Subliminally trying to tell you we need to make music," said Drake on Instagram, after The Weeknd pointed out his new look.
Interestingly, it appears The Weeknd may be less keen on collaborating with Drake again.
Back in 2015, the 'Star Boy' singer admitted that he gave Drake "half of his album" to create 'Take Care'.
The singer then turned down Drake's offer to join his record label OVO, which reportedly caused friction between the pair.
However their friendship currently appears to be back on track.