Drake Sparks Taylor Swift Dating Rumours on Instagram
4 November 2016, 09:52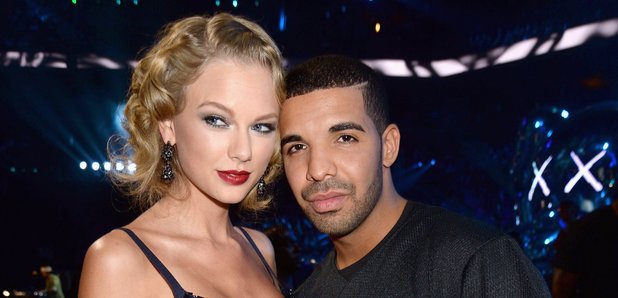 Has Drizzy moved on from Rihanna with Taylor Swift?!
Drake has ignited rumours that he is dating Taylor Swift after a cryptic post on Instagram.
The 'One Dance' rapper, who reportedly ended his relationship with Rihanna in October, appears to have moved on with another pop star.
Taking to Instagram, Drizzy posted a picture of himself and Taylor Swift together from his recent 30th birthday party.
"Is that velvet?" he said, alongside a rose emoji.

In return, Taylor Swift showed her appreciation by liking the post on Instagram.

Drake is yet to publically confirm his relationship with Taylor Swift however there have also been reports the pair are also making music together.
Since Drake's cryptic Instagram post, fans have voiced their general disapproval of Taylor Swift.
As much as I love Drake, I don't want him to get involved with Taylor Swift in any way, shape or form.

— Rachel (@racharmstrongx) November 4, 2016
Taylor Swift and Drake WTF

— Emily (@OH_MY_FRANTA_) November 4, 2016
Drake and Taylor Swift - nooooooooo.

— HT (@xohlt_) November 4, 2016
@Drake is dating Taylor Swift. 2016...

— Deezy (@hisnameisjames) November 4, 2016
Drake going from Rihanna to taylor swift is called downgrading and yeah I wrote that bitch name in lower case bc she don't deserve capitals

— lauranna (@lauranne_t) November 4, 2016
Drake loses all points he had left for dating Taylor Swift

— Tsally (@AntiFleek) November 4, 2016
can i be arsed spending £240 on a drake ticket when he's posting pics on insta with taylor swift, am acc ready to sell my ticket

— dannielle (@danniellexsmith) November 4, 2016
Meanwhile, Drake recently announced his new project 'More Life' and released a collection of new songs including 'Two Birds, One Stone', 'Fake Love', 'Sneakin' and 'Wanna Know'.