Watch Seth Rogen's Hilarious Lip Sync Impression Of Drake's 'Hotline Bling'
8 August 2016, 10:03 | Updated: 8 August 2016, 17:19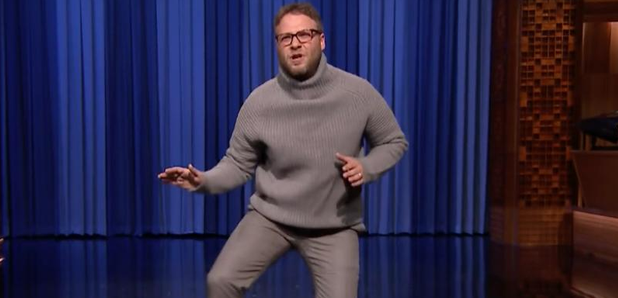 The turtleneck lives on!
Seth Rogen showed off his amazing lip-syncing skills on The Tonight Show With Jimmy Fallon, with a hilarious impression of Drake's 'Hotline Bling' – complete with turtleneck jumper.
The comedian, who was promoting new movie 'Sausage Party', brought Drake's viral video to life, mimicking his iconic gif-worthy dance moves.
Watch below:
During the game, Rogen also slayed a lip sync of The Roots' 90s track 'Mellow My Man', while Jimmy Fallon performed a rendition of Kent Jones' hit single 'Don't Mind'.
Meanwhile, Idris Elba recently appeared on The Tonight Show With Jimmy Fallon and performed an entertaining version of Desiigner's 'Panda', while Celine Dion took on Rihanna's 'Work'.