Drake And Serena Williams Caught Kissing, Sparks Dating Rumours
25 August 2015, 11:09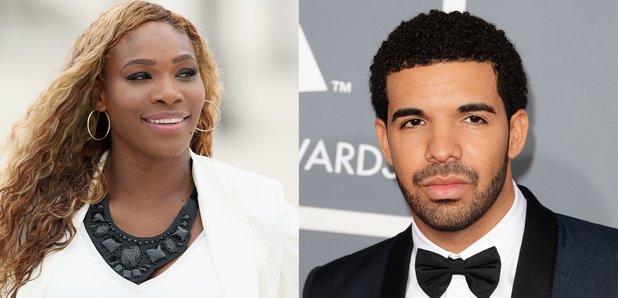 The pair have sparked dating rumours.
Drake and Serena Williams have been seen engaging in a steamy makeout session at a restaurant in Cincinnati, US.
TMZ has obtained photos of the pair at the restaurant, who have reportedly been talking romantically for the past month.
Earlier in the day, Williams won the WTA's Western and Southern Open, with Drake lending his support from the stands.
This is not the first time Drizzy and Serena have been romantically linked. Back in 2012, Drake and Common, who has also been linked with Williams in the past, ignited a rap feud over the tennis star.
Interestingly, the 'Know Yourself' rapper was also seen at Wimbledon last month and posted a picture of Serena on his Instagram account after she won her sixth Wimbledon title.
"Showtime Champ. A big plate for all that food you ate at Wimbledon!" he posted.