Is Drake Secretly Dating UK Singer Jorja Smith?
10 April 2017, 11:21 | Updated: 10 April 2017, 14:00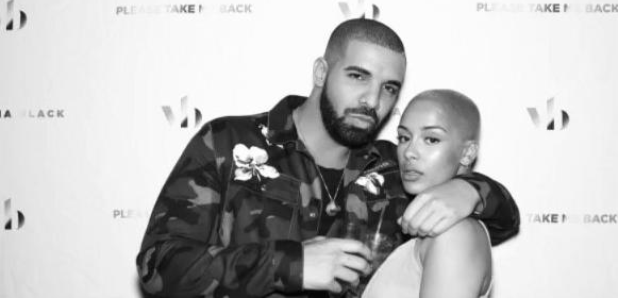 Drizzy has reportedly been making secret trips to visit her.
Drake is secretly dating rising UK singer Jorja Smith, according to reports.
Drizzy, who collaborated with Smith on his new 'More Life' playlist, appears to be spending time with the singer away from the studio too.
According to The Sun, Drake even visited the 19-year-old singer in her native Walsall, where they were spotted buying sweets in her local Co-op back in February.
"It's no surprise he's fallen for Jorja, she's absolutely gorgeous and an amazing singer," a source told the paper.
"He's been championing her a little too strongly…. He's brought her out on stage at his UK gigs and Instagramming about her a lot."

"So when Jorja started confessing to friends there was a romance brewing, it didn't come completely out of the blue."
Walsall Co-op employee Josh Letford, who famously took a selfie with Drake in the store, served the pair in February and told the Birmingham Mail: "I've known Jorja since we were kids, we used to go to the same church and our families are friendly.
"We were both into singing and music, but the last few years her music career totally took off.
"I knew Jorja was one of his support acts but never in my wildest dreams did I think he'd pop into Walsall to see her, never mind pop into my Co-op.
"It's just great he is a big fan of Jorja's music because she is really talented."

Drake brought out the singer during the Birmingham and London legs of his 'The Boy Meets World Tour' in the UK.
Jorja was also featured on songs 'Get It Together' and 'Jorja Interlude', taken from his 'More Life' playlist.
Earlier this year Drake was also romantically linked to Jennifer Lopez, however their relationship reportedly cooled off before Drake started his 'The Boy Meets World Tour' around Europe.