You Need To See This Scottish Woman's Hilarious Covers Of Drake's Biggest Hits
9 June 2016, 11:11 | Updated: 9 June 2016, 11:16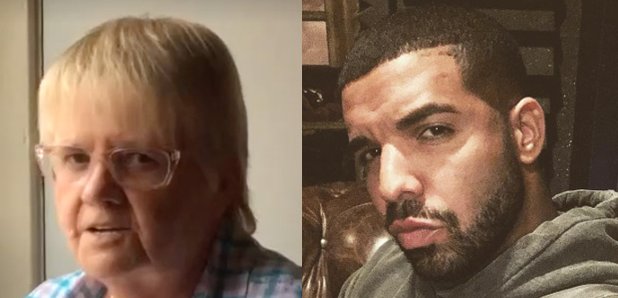 She goes in!
An elderly woman from Scotland is currently going viral for her hilarious covers of Drake's biggest songs - including 'One Dance', 'Started From The Bottom', 'Jumpman' and more.
68-year-old Bette Reynolds nails her short renditions of Drizzy to the backdrop of traditional Scottish bagpipe melodies.
Watch below:
'One Dance':
'Jumpman':
'Energy':
'Started From The Bottom':
She even took on Desiigner's viral hit 'Panda':

"I'm always up for having fun and making people laugh, and my son, Brittlestar, has been working on Vine for a while now," she told Mashable.
"He thought the idea of his Scottish mum reciting rap lyrics would be funny."
We wonder if Drake would approve?