Drake Associate Preme Gives His First Review Of New Album 'Scorpion'
30 April 2018, 13:16
Will Drake's new album live up to the hype?
One of Drake's closest friends Preme has given the first review of his highly-anticipated new album 'Scorpion'.
Drake's fifth album isn't set to be released until June however the Canadian rapper appears to have been playing the project for his team.
Taking to Instagram Stories, the rapper previously known as P Reign, wrote: "And just know. That Scorpion album. Holy f*%#
"Y'all should never have pissed champagne off."
See the post below: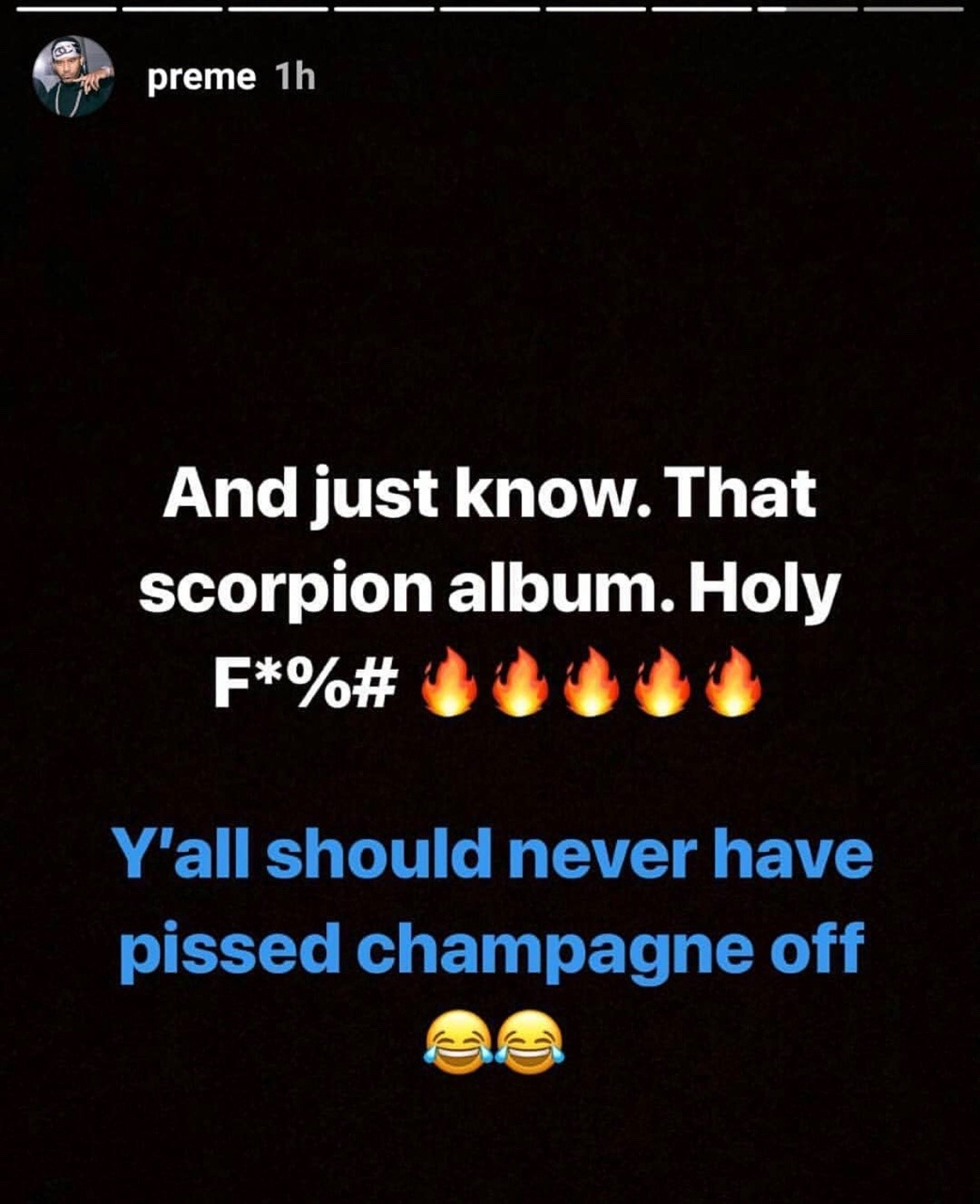 Drake has had an incredible 2018 so far, following the success of his songs 'God's Plan' and 'Nice For What'.
However it's not currently known whether those songs will feature on the new album.
Meanwhile, Drake has been giving fans a recap of his stunning career via Instagram.
Drake's new album 'Scorpion' is set to be released in June 2018.