Is This Real Meaning Behind Drake's New 'Scorpion' Album Title?
17 April 2018, 12:04 | Updated: 18 April 2018, 10:09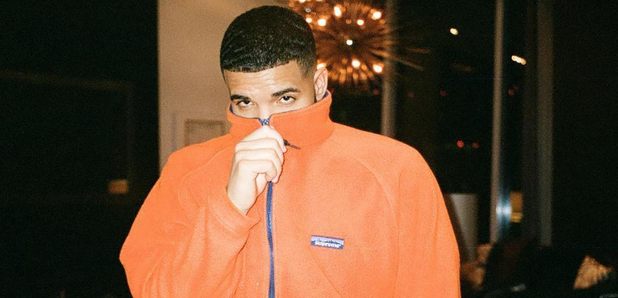 Drake broke the news about the album via Instagram.
Drake finally announced the name of his highly-anticipated new album 'Scorpian', following lots of speculation.
The rapper, who has seen huge success from his singles 'God's Plan' and 'Nice For What', made the surprising announcement on Instagram with the new album name and June release date on a jacket.
Following the announcement fans took to social media to speculate on the real meaning behind the name, with some people thinking 'Scorpion' is related to Drake's zodiac sign.
The rapper was born on 24th October 1986, making the 31-year-old a Scorpio.
The scorpion logo featured on a huge chain he showed on Instagram.
According to Horoscope.com, Scorpio's are passionate, stubborn, resourceful and brave.
They are also unafraid to blaze their own trail no matter what others think, which may support people's current theory that Drake's new album is a reference to his star sign.
Drake's previous album names have included 'Thank Me Later', 'Take Care', 'Nothing Was The Same' and 'Views'.
While his mixtapes names have included 'Comeback Season', 'So Far Gone', 'If You're Reading This It's Too Late' and playlist project 'More Life'.
Drake is yet comment on the official meaning behind his 'Scorpio' album title.
However it is expected that 'God's Plan' and 'Nice For What' will appear on the LP.