Drake & Rihanna Reportedly Dating In Secret For Months
6 May 2016, 11:52 | Updated: 6 May 2016, 13:52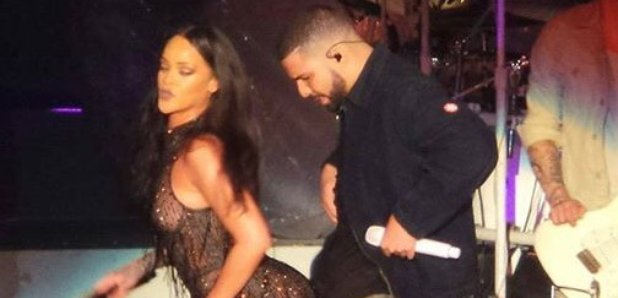 Rih Rih and Drizzy are back on.
Drake and Rihanna have been secretly dating for months according to reports.
The 'Work' duo, who have unmistakable chemistry, have been spotted getting close on a number of occasions in public over recent months.
And according to People, the pair are officially back on – marking a reunion for the 'Take Care' and 'Too Good' collaborators.
Back in 2010, Drake told The New York Times about his relationship with Rih Rih.
"I was a pawn," he said. "You know what she was doing to me? She was doing exactly what I've done to so many women throughout my life, which is show them quality time, then disappear. I was like, wow, this feels terrible."
Around the same time Rihanna also opened up about their chemistry.
"I definitely was attracted to Drake, but I think it is what it is, like it was what it was," she told Angie Martinez (via a CNN blog).
"We didn't want to take it any further. It was at a really fragile time in my life, so I just didn't want to get too serious with anything or anyone at that time."
Meanwhile, Drake has been making appearances during Rihanna's ongoing ANTI World tour.
The 'Views' rapper popped up at the Toronto leg of tour, describing her as the "greatest woman I've ever known in my life".
He also recently made an appearance during her LA stop.
"They have been keeping it a secret because this time around, they want to do it right and keep their relationship private," an inside source told People.