Fans Are Convinced Rihanna Out-Rapped Drake On His 'Lemon' Remix
19 March 2018, 10:57 | Updated: 19 March 2018, 11:05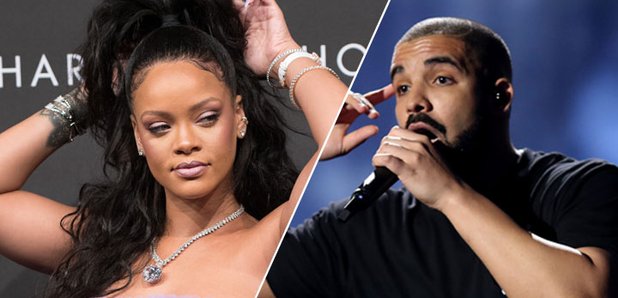 The rapper's latest verse has got people talking.
Following a lengthy hiatus, OVO Sound Radio returned on Saturday night and Drake ensured that he kicked off the new season with a bang.
The Canadian rapper dropped his own verse on N.E.R.D's Rihanna-assisted song 'Lemon', which premiered during the show.
"Got the nerve to want a Bentley for her birthday / I said, "Maybe I could rent it for your birthday" spits Drizzy over the bouncy beat.
Listen to the remix below:
As expected, fans immediately took to social media to share their live reactions to the surprise rework of the Pharrell-produced banger, which was released in November last year.
And while some were feeling Drizzy's contribution, others couldn't help but compare it to Rihanna's original powerhouse bars that follow.
"Joking aside, Rihanna still outrapped Drake on the Lemon remix," wrote one Twitter user.
I loved this new lemon remix, i've been waiting for riri & drake to be in a song together but tbh rihanna snapped more & went harder.

— Lara (@cabeIIoholic) 18 March 2018
this Drake remix of Lemon..... sorry not feeling it!! Rihanna's verse >>>>>>>>>>> Drake pic.twitter.com/elYBs8UyOU

— simi *:・゚✧ (@badgalsimi) 18 March 2018
Joking aside, Rihanna still outrapped Drake on the Lemon remix! pic.twitter.com/vud0XjGOaz

— ريهانا (@lanafenxty) 18 March 2018
what exactly did drake think he was achieving with that lemon remix??? pic.twitter.com/fUhKnWd8q8

— wig, simon (@wallahinormani) 18 March 2018
me in the car counting to 60 so i can skip drake's part in the lemon remix and turn the radio on again after turning it off once i heard it come on pic.twitter.com/xyLM3CBOzD

— half excellent (@halfmediocre) 18 March 2018
First Beyonce outrapped Hov on a track & now Rihanna outrapped Drake, incase you were wondering how 2018 is going

— The Lightskin Kanye (@TseaTaughtMe) 18 March 2018
why'd Drake put himself on a song, and still had Rihanna outrap him?
how you get outrapped on a remix? you know the verse already!

— isaac (@Im_Just_Isaac) 18 March 2018
People went as far as labelling Drizzy's verse as 'horrible', 'hot trash' and 'atrocious'.
Meanwhile, the OVO hitmaker recently starred in the 70's inspired music video for his Migos collaboration 'Walk It Talk It'.