Drake And Rihanna Awkwardly Avoid Each Other In Abu Dhabi, Confirm Split
30 November 2016, 10:09 | Updated: 30 November 2016, 10:15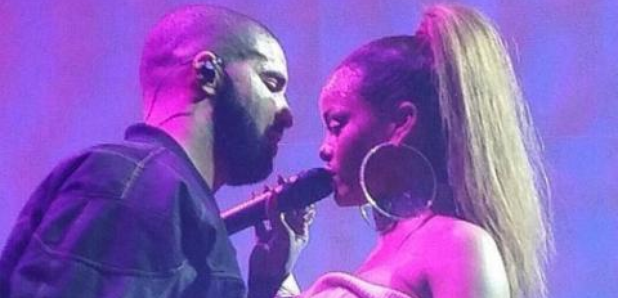 Awkward.
Drake and Rihanna officially confirmed their split after they awkwardly avoided each other during a recent trip to Abu Dhabi.
The 'Too Good' collaborators happened to be in the city at the same time to celebrate the Abu Dhabi Grand Prix but reportedly firmly kept their distance.
RiRi, who was headlining an after-race show at the du Arena, was expected to bring out Drake, but the Canadian rapper was strangely absent.
Interestingly, Drake's DJ Future The Prince, was spotted backstage supporting Rihanna, alongside Paris Hilton, Akon and Rita Ora however the 'Views' rapper was nowhere to be seen.
"We were so gutted [Rihanna] didn't bring out Drake especially as he was already in the country. It just doesn't make sense that they wouldn't duet together," a source told The Mirror Online.
Drake and Rihanna reportedly ended their relationship back in October, claiming their schedules were too busy.
Meanwhile, Drake also sparked controversy in Abu Dhabi after not attending a gig he was paid to show up at.
Drizzy was allegedly paid over $200,000 up front for the appearance at a pop-up nightclub called VIP ROOM.
However according to reports, his "no show" was because of security issues at the club venue and not the fault of Drake.