Drake & Rihanna Awkwardly Reunite At A Kid's Birthday Party – WATCH
11 April 2017, 10:10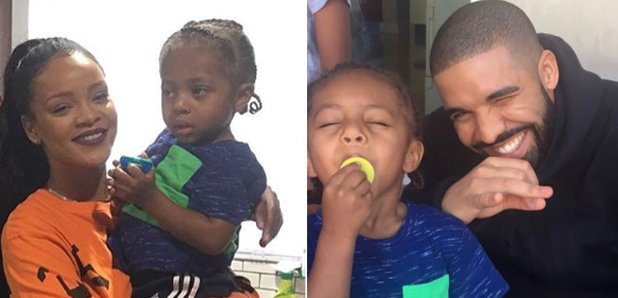 Awkward.
Drake and Rihanna had an impromptu reunion at children's birthday party in Los Angeles over the weekend.
The superstar pair, who reportedly ended their relationship last year, were spotted at the birthday party for the son of ASAP Rocky's manager Chace Infinite.
It's not clear whether Drake and Rihanna knew about each other attending the party or whether it was an awkward coincidence.
Watch below:
As Rihanna strides into the play area, Drizzy awkwardly shuffles out of the door.
Before ending their relationship, Drake famously declared his love for Rihanna on stage at the MTV VMAs in 2016.
The Canadian rapper admitted: "She's someone I've been in love with since I was 22 years old."
"All my adult life I've looked up to her even though she's younger than me. She's a living, breathing legend in our industry."
Drake has since moved on with other women, including Jennifer Lopez, model India Love and most recently 'More Life' collaborator Jorja Smith, according to reports.
Meanwhile, Rihanna has kept her love life private.