Drake Says It's "All Love' Following Rihanna '666' Controversy
7 August 2014, 12:26 | Updated: 7 August 2014, 12:27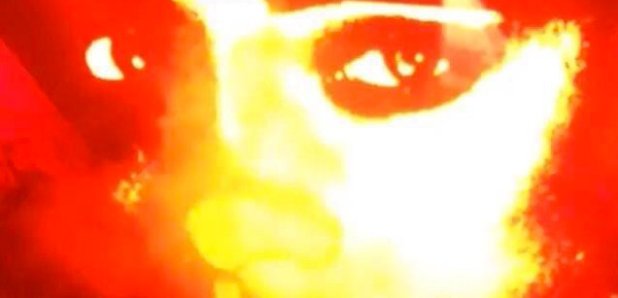 Watch the video of what went down.
During his OVO Fest performance Drizzy got everyone talking when a fiery number '6' flashed up on the screen behind him three times, with a photo of his past love-interest Rihanna appearing in-between.
A lot of viewers interpreted the message, which happened during his 'Days In The East' track, as Drake calling Rihanna 'the devil.'
But Drake has taken to Twitter to clear up the rumours, letting everyone know that he thinks "Rih is a great girl."
My album title is VIEWS FROM THE 6. The 6 is Toronto. Rih is a great girl who I know is about to kill this tour with Eminem. It's all love!!

— Drizzy (@Drake) August 6, 2014
Drizzy has shown a connection to the number '6' for a while, using it as a nickname for his hometown of Toronto which has the area code of '416.'
Not only does Drake have '416' tattooed on his body, but he recently made headlines for putting up a billboard that read '6' in Toronto.
Watch a video of the '666' moment below.