The Internet Thinks Drake Is Responsible For Chris Brown's Canada Ban
25 February 2015, 10:19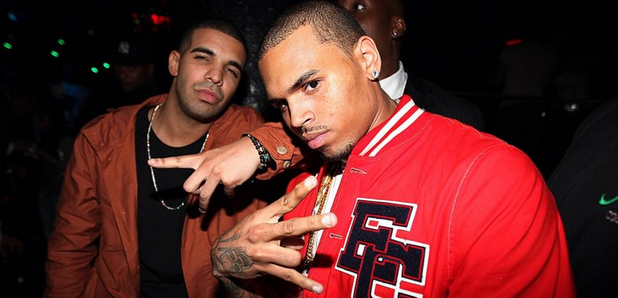 See the best Twitter reactions.
Last night, just hours before he was due to hit the stage in Montreal, Chris Brown was denied entry into Canada.
The 'Loyal' singer, who was forced to cancel both his Montreal show and tonight's sold-out show in Drake's hometown of Toronto, took to Twitter to tell fans the news.
"The good people of the Canadian government wouldn't allow me entry" he wrote. "I'll be back this summer and will hopefully see all my Canadian fans!"
After years of on-off beef with one another, this week Chris Brown once again publicly slammed Drake, calling him a "corny rapper." Because of this, the internet has decided that it must have been Drake that got Breezy banned from his home country.
See the best of Twitter's reactions below.
Just Hold On You're Going Home @chrisbrown pic.twitter.com/ufjXjlkrqE

— Kenny (@PhillyCustoms) February 24, 2015
How I imagine the Canadians did Chris Brown..... pic.twitter.com/JQ9sqIFhk7

— 40oz Phil (@IgnorantAF) February 24, 2015
@chrisbrown I DONT SEE HOW YOU CAN HATE FROM OUTSIDE OF CANADA.... YOU CANT EVEN GET IN! pic.twitter.com/2SEKflzKe6

— Apollo (@TheSunKingCam) February 24, 2015
CanadianGovernment: It's been taken care of sir. 6God: pic.twitter.com/XD5NXADd0U

— Carlos Reedriguez (@TheOnlyReed) February 24, 2015
"I'll make the calls to get y'all through customs" pic.twitter.com/I9YsvSvH5W

— Cliff Skighwalker (@Skighwalker) February 24, 2015
"Yea his full name is Christopher Brown, make sure he does not get in to Canada." - Drake pic.twitter.com/giwwgwFj27

— Nigel Int'l D. (@Nigel_D) February 24, 2015
when drake heard chris brown was trying to cross the border - https://t.co/EapPMSP0dA

— neil mccauley (@the_blueprint) February 24, 2015
Thank you internet!