Drake Responds To Accusations Of Islamophobia At Recent UK Show
11 February 2017, 10:37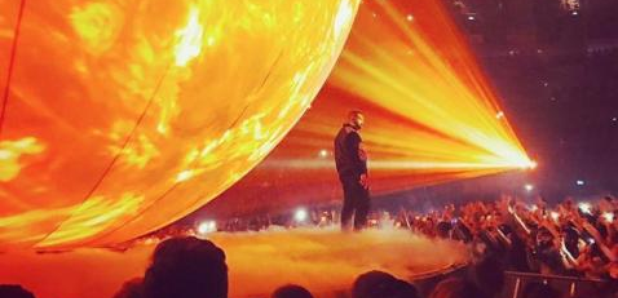 Drizzy has addressed the speculation.
Drake has hit back at suggestions that he was Islamophobic at his recent 'Boy Meets World' tour date in London.
The 'One Dance' rapper was accused of jokingly telling a woman wearing a hijab to remove her scarf.
Watch footage of the incident below:
"You got on that hot ass scarf right there, you gonna have take this off. You gotta turn the motherf*cker up. You gon' have to come out that sh*t," he said to a female fan in video initially posted to Twitter.
It's impossible to see the girls that Drake was speaking to in the video.
However the person who posted the clip to Twitter, claimed the "scarf" in question, was actually a hijab – leading to accusations of Islamophobia.
After spotting the story circulating online, Drake quickly shut down any suggestions there was a hijab involved and called out the claims as "fake".
Read Drake's full statement on Instagram below:
"I am well aware of what a hijab is and I would never make a disrespectful comment like that in my life towards someone who is wearing one," he said.
"I am proud that my closest friends and fans come from all different religions and races, perhaps whoever made up this story should spend more time learning about other cultures and less time trying to divide us."
Meanwhile, Drake is still on his European 'The Boy Meets World' tour and is expected to release his new playlist project 'More Life' within the next two weeks.