Drake Fires Back At Critics After Dissing Kid Cudi's Mental Illness
25 October 2016, 10:37 | Updated: 25 October 2016, 11:26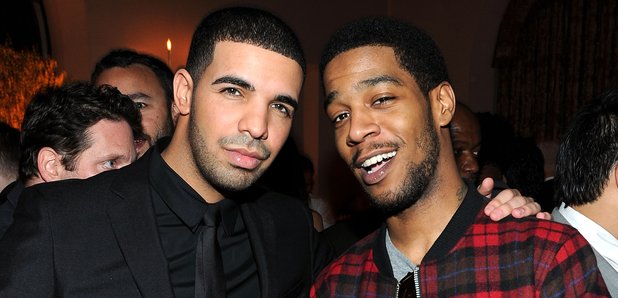 Drizzy refuses to apologise.
Drake has responded to critics on social media after he dissed Kid Cudi for having a mental illness.
On new song 'Two Birds One Stone', the Canadian rapper responded to Cudi's previous diss with some very harsh lyrics.
"You were the man on the moon, now you just go through your phases
, life of the angry and famous," he raps.
"You stay xanned and perked up
, so when reality set in you don't gotta face it.
"Look what happens soon as you talk to me crazy….
Is you crazy?"
Shortly after the song was premiered, some fans expressed their disappointment at Drake's lyrics.
Drake dodges lyrical rappers but disses a depressed suicidal Kid Cudi that's in rehab, Drake is a clown.

— ㅤㅤ (@iSoLyf3) October 24, 2016
Drake dissing Cudi while Cudi's in rehab. Doesn't get much lamer than that.

— OMG, LaJethro (@LaJethroJenkins) October 24, 2016
Drake corny for dissing cudi about his depression he's forever a cornball now

— Ryan Beckford (@Rybeckford) October 24, 2016
Drake making fun of Kid Cudi's depression is disgusting

— Charles (@Chazzus) October 24, 2016
Kid Cudi disses Drake's talent and Drake's only comeback is to insult Cudi's health and not musical abilities.......

— hhhh (@amilaonaire) October 24, 2016
You know Drake trash moist and weak AF for dissing @KidCudi while he getting help for depression and away from music.

— CAVALLI BOSS® (@RealCavalliBoss) October 24, 2016
After recognising the negative response, Drake hit back on Instagram, writing: "Mans need to stop mentioning my name when they get geeked.
"Supposed to be all live out here word to my bro Pablo."

Before admitting himself into rehab for "depression" and "suicidal urges", Kid Cudi announced that he would be postponing the release of his new album 'Passion, Pain & Demon Slayin', while he made a recovery.