Drake Reminisces Over Failed Rihanna Relationship On Instagram
23 August 2017, 10:08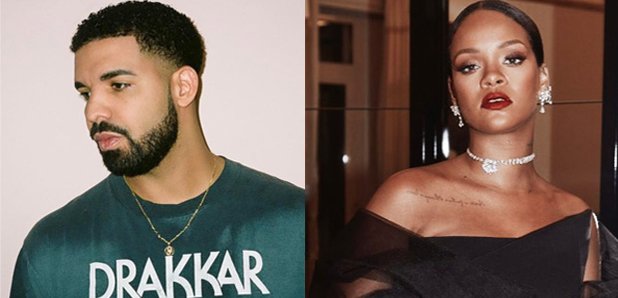 Drizzy was in his feelings.
Drake has dropped a big hint that he is willing to rekindle his relationship with Rihanna with his latest Instagram post.
The 'More Life' rapper, who has dated Rihanna on-and-off over recent years, officially parted ways with the singer last year.
However Drizzy took to the social media platform to suggest that he has no hard feelings over the split.
Wearing Rihanna's new FentyxStance socks on his feet, the rapper simply captioned the image "Trabajo", which is translated from Spanish as "Work".
The socks feature an image of Rihanna from their 'Work' music video.
Meanwhile, Rihanna has moved on from Drake with rumoured new boyfriend, Saudi billionaire Hassan Jameel.
The pair were recently spotted in London together and were at the side of the stage when JAY-Z performed his headline set at V Festival Chelmsford on Sunday (20th August) night.