Drake Re-Enacts His Bar Mitzvah On Saturday Night Live, Performs Live
19 January 2014, 09:37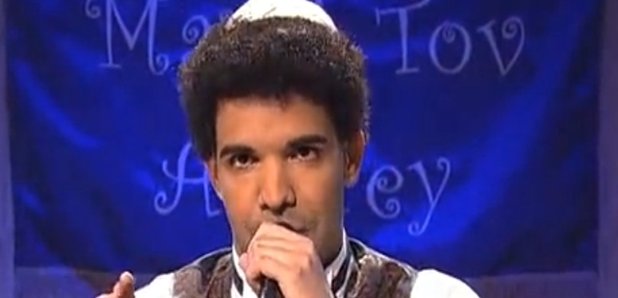 Watch the best bits from Drake's appearance, including his live performances with Jhené Aiko.
He was one of the most-anticipated guest hosts on Saturday Night Live in recent years - and Drake didn't disappoint during his appearance on the iconic US TV show last night (18th January).
As well as performing a medley of songs, including 'Hold On, We're Going Home' and 'From Time' featuring Jhené Aiko, Drake took part in all of the show's sketch slots, including the opening monologue, which saw him re-enact his Bar Mitzvah.
Drake dropped some impressive lines into his rap, including: "I celebrated Hanukkah, dated Rihannaka."
During other sketches, Drake made a fellow student melt when he recited poetry and also played the role of his long time friend Lil' Wayne'.
Watch Drake performing 'Started From The Bottom' and 'Trophies':


And 'Hold On, We're Going Home' and 'From Time' featuring Jhené Aiko: