Pusha T Finally Responds To Drake's 'Two Birds, One Stone' Diss
3 December 2016, 12:51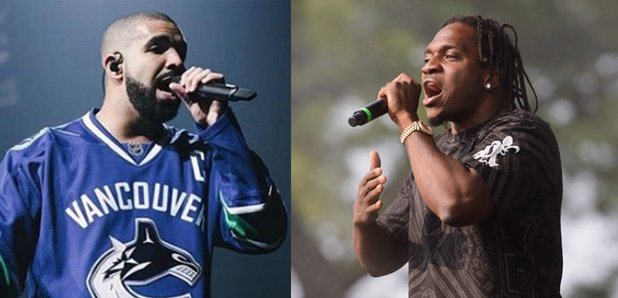 Pusha had a cryptic answer.
Pusha T has finally responded to Drake's diss aimed at him on 'Two Birds One Stone'.
Despite not naming Pusha on the vicious track, Drizzy appeared to question the rapper's reputation as a big time drug dealer, which the former Clipse rapper bases his career on.
"But really it's you with all the drug dealer stories that's gotta stop though," rapped Drake.
"You made a couple chops and now you think you Chapo/ If you ask me though you ain't lining the trunk with kilos.
"You bagging weed watching Pacino with all your n*ggas/ Like "this what we need to be on," but you never went live.
"You middle man in this sh*t, boy you was never them guys."
When asked about the song by Complex, Pusha T had a very interesting response.
"I heard something," he said. "I would never, ever attribute that [song] to myself. My past is cemented.
"My past happened. Like slavery happened. The Holocaust happened. You can't ever question anything that has actually happened."
When asked further about the Drake diss, he said: "Listen. I'm not speaking to [Drake] at all. I'm telling you, the real of it is: It ain't real if it's about me."
Meanwhile, Drake is set to drop his new playlist project 'More Life' any day now.
The Canadian rapper previously stated that the project was set to drop in December.