Drake Fuels Pusha T Feud: "They Know How I'm Rockin"
26 October 2016, 11:32 | Updated: 26 October 2016, 11:37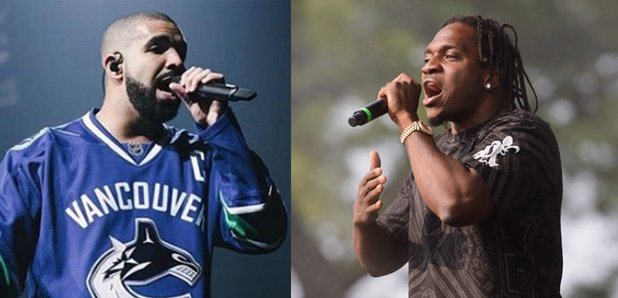 Drizzy isn't afraid of Pusha T.
Drake has added more fuel to his growing feud with G.O.O.D. Music rapper Pusha T.
On new song 'Two Birds One Stone', Drizzy responded to Pusha T's previous diss by calling out the drug-fuelled content in his music.
"But really it's you with all the drug dealer stories, that's gotta stop though," he rapped.
"You made a couple chops and now you think you Chapo, If you ask me though you ain't lining the trunk with kilos."
"You bagging weed watching Pacino with all your n*ggas. You middle man in this sh*t, boy you was never them guys.
"I can tell cause I look most of you dead in your eyes, and you'll be trying to sell that story for the rest of your lives."
Following the diss, some fans questioned whether Drake was good enough to compete with Pusha T.
However taking to Instagram, Drizzy responded, adding: "they know how I'm rockin. Free smoke."

So far Pusha T is yet to respond. However the former Clipse rapper recently fired shots at Drake on song 'H.G.T.V.', calling out Drizzy's "questionable pen".
Watch below:
Would Drake beat Pusha T in a rap battle?