Drake Asked A Restaurant To Play JAY-Z's New Album '4:44' While He Ate
3 July 2017, 17:26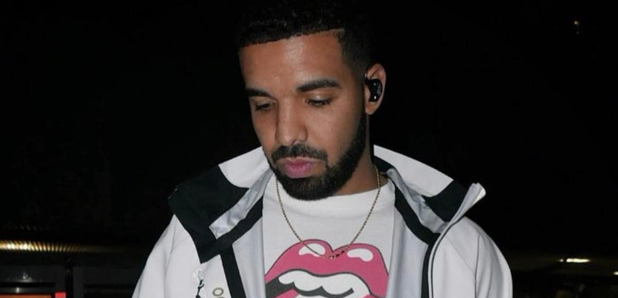 Drizzy couldn't wait.
Drake reportedly asked a restaurant to play JAY-Z's new album '4:44' in full while he ate his meal on Thursday night.
The 'More Life' rapper, who has a long-running feud with JAY-Z, apparently made the request around midnight at Baltimore restaurant Azumi – moments before the album dropped.
"While we normally have our own DJ's music playing through the speakers, we were able to accommodate him," said Joe Sweeney, a spokesperson for Atlas Restaurant Group (which owns Azumi).
"They listened to JAY-Z's 4:44 album in its entirety."
We loved hosting Drake at #AzumiBaltimore last night for some sushi and drinks! // : Candice Law pic.twitter.com/vFTksMtS0y

— Azumi Restaurant (@AzumiBaltimore) June 30, 2017
Drake and JAY-Z have a very complicated relationship, having collaborated on songs such as 'Light Up', 'Pound Cake/Paris Morton Music 2' – as well as dissing each other on various songs.
The pair reportedly fell out after Drake made a comment about JAY-Z's art collection back in 2014.
Since then, Drake and JAY-Z have taken thinly-veiled shots at each other.
Despite not naming Drizzy on new album '4:44', some fans think that JAY has responded to some of his previous disses on the project.
In particular, Drake took shots at JAY-Z on 'Portland', rapping: "F*ck being rich when I'm 40, I'm trying to make it now."
On 'Family Feud', JAY seems to respond with: "All this old talk left me confused / You'd rather be old, rich me, or new you?"
JAY-Z's new album '4:44' is out now.