Drake's New Song 'Pistols' Has Leaked Online & People Can't Get Enough
27 December 2017, 19:32 | Updated: 27 December 2017, 19:34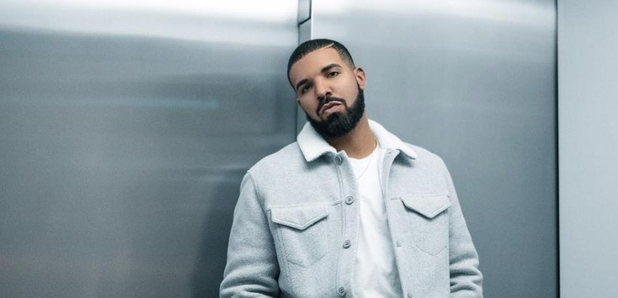 Welcome back, Drake!
Drake's latest song 'Pistols' has leaked online.
The Canadian rapper, who is reportedly working on his forthcoming fifth studio album, unfortunately had his latest experimental song exposed in full during a leak on Christmas Day (25th December).
Despite the leak being removed at a very rapid pace, fans are already listening - and also reviewing - the long-awaited potential comeback single from Drake.
The 'One Dance' singer hasn't released an official song since 'Signs' back in June and therefore fans were eager to get a taste of new music.
"I've been sleeping with a pistol in my bed/I rather have you here instead/I gotta get out of my own head/Don't let me down, come here right now," he sings on the Spanish-themed song.
And, judging by the latest Tweets following the recent leak, fans love the music Drake is currently working on.
Nah Drake gotta finish that Pistols song I'm in the crib hitting the salsa right now.

— Pavy (@Pavyworld) 25 December 2017
I just want to take this moment and say drake is giving us all a gift by dropping "pistols"

— Jordan Cofield (@Jcofield12) 25 December 2017
This pistols by Drake hard bruh lol

— SLATT1017 (@GQHOOPS13) 25 December 2017
Drake x Pistols

— IGETBUCKETS (@isy619) 25 December 2017
Only Drake can have a song called "Pistols" and make it about a girl

— RELLIK (@relliktherapper) 25 December 2017
This new Drake slaps... that is all #Pistols

— The Artful Dodger (@DFanduiz) 25 December 2017
Drake left that extra room at the end of Pistols for SZA or Khalid I just know

— Yung Bitcoin (@TAYWILL206) 25 December 2017
that Drake pistols song been stuck in my head since i heard it

— Josi Green (@NobodyKnowsJosi) 26 December 2017
There is currently no information about where the song is taken from however the finished version may appear on his new album, which is expected to be released in 2018.
Meanwhile, Drake recently confirmed that he plans to take "six months" away from music at some point to focus on other areas including acting and film producing.
The rapper helped to revive popular British TV drama 'Top Boy' and is also working a number of other projects alongside his manager Future The Prince.