Drake Pens An Open Letter Clearing Things Up Following His Rolling Stone Interview
14 February 2014, 14:19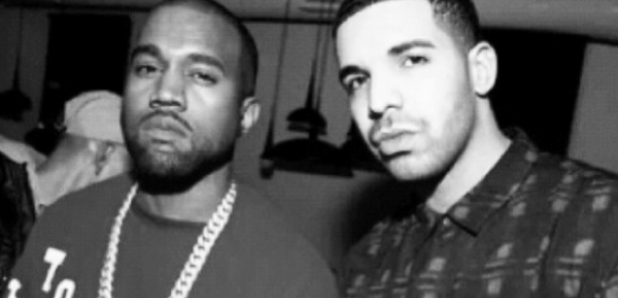 Drake speaks out about being bumped for Phillip Seymour Hoffman in his recent Rolling Stone interview, and about those 'Yeezus' comments.
Drake has spoken out after coming under fire for criticising Kanye West's 'Yeezus' in a recent interview with Rolling Stone Magazine.
The 'Hold On' rapper usually has a good relationship with 'Ye, but he didn't hold back on poking fun at some of the lyrics on Kanye's most recent album; "There were some real questionable bars on there... Like that 'Swahili' line?" he said, "Come on, man. Even Fabolous wouldn't say some sh*t like that".
He is also quoted as expressing his love for the man celebrating 10 years in the game this week, saying; "Kanye's the reason I'm here. I love everything about that guy."
Following backlash after the interview was published, Drake took to Twitter in anger at the comments being printed. Although he doesn't deny that he said them, his tweets make us think they were likely said 'off the record.'
"I never commented on Yeezus for my interview portion of Rolling Stone" he tweeted.
And that's not the only thing about the interview that rubbed him up the wrong way. Drake was originally set to feature in the issue prior to the one he was actually in, but got bumped for Phillip Seymour Hoffman following the actors untimely death.
He also took the opportunity to tweet his dismay at being replaced by the late actor.
"They also took my cover from me last minute and ran the issue," he said. "I'm disgusted with that. RIP to Phillip Seymour Hoffman. All respect due. But the press is evil."
Drizzy has since deleted the tweets and taken to his blog to clear the air. In a post entitled 'Tough Day At The Office' he writes:
"With today being the 5th anniversary of So Far Gone I figured it's fitting to return to it's place of its origin in order to clear the air about an extremely emotional day. I completely support and agree with Rolling Stone replacing me on the cover with the legendary Phillip Seymour Hoffman. He is one of the most incredible actors of our time and a man that deserves to be immortalized by this publication. My frustration stemmed from the way it was executed. The circumstances at hand are completely justifiable (on the magazines behalf), but I was not able to salvage my story or my photos and that was devastating. They ran the issue without giving me a choice to be in it or not. I would have waited until it was my time because I understand the magnitude of the cover they chose but I just wasn't given that option and that made me feel violated. I apologize to anybody who took my initial comments out of context because in no way would I ever want to offend the Hoffman family or see myself as bigger than that moment. I am still the same person. Today I was forced out of my character and felt the need to react swiftly. These days are the worst ones. Waking up after a great night in the studio and it's your day to be picked apart. After dwelling on it for a few hours or days you will come to the conclusion that you brought it on yourself almost every time. So here I am having that moment. I once again apologize to everybody who took my cover comments the wrong way. I respect Rolling Stone for being willing to give a kid from Toronto a shot at the cover. I guess this is a day to learn and grow.

Sincerely,

The Boy"
While Drizzy may want to clear the air about his harsh words on Kanye West and Phillip Seymour Hoffman, there's no sign of him taking to a social network to deny or defend he words about Macklemore in the same interview. He described 'The Heist' rapper's post-grammy text to Kendrick Lamar as "wack as f**k" adding, "I was like, 'You won. Why are you posting your text message? Just chill. Take your W, and if you feel you didn't deserve it, go get better — make better music. It felt cheap. It didn't feel genuine. Why do that? Why feel guilt? You think those guys would pay homage to you if they won?" Read more about Drake's comments on Macklemore here.