Drake Teases OVO Fest London For Summer 2017
15 February 2017, 14:20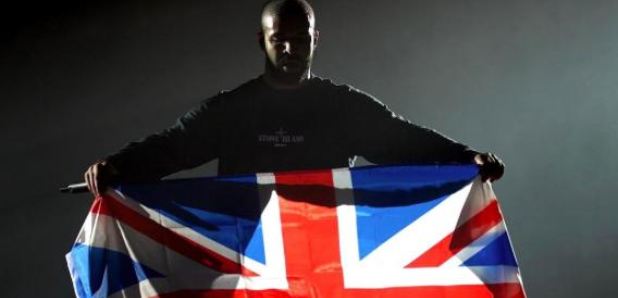 This would be EPIC.
Drake has teased that OVO Fest 2017 might be coming to London this summer and the hype is very, very real.
The rapper has hinted at the news during a number of recent UK shows during his Boy Meets World Tour, sending rumours flying about OVO Fest UK as well as a Young Money reunion tour.
Addressing his sold-out London show at the O2 Arena on 5th February, Drizzy said "We might have to do something special, we might have to do some Young Money reunion show out here this summer.
"I might have to bring all my friends from America, all my friends from Canada, the whole of the OVO," before signing off with "OVO Fest London coming soon."
Drake preaching can't wait to see him at the ovo fest IN LONDON this summer pic.twitter.com/sR6jIVkNlG

— haydngood (@haydngood) February 5, 2017
#BoyMeetsWorldTour OVO Fest 2017 London pic.twitter.com/QqeDj3VWY3

— ⎝❦⎠ (@_DipDab_) February 5, 2017
The rapper has since dropped more hints during shows in Manchester and Leeds, finishing off with a final announcement at another show at the O2.
"I want this to be the craziest party we could possibly have. If it is, I promise you an OVO fest this year."
#OVOFest due to come to UK

You think it will be more lit than Wireless? pic.twitter.com/lprfBAMlm9

— Link Up TV (@linkuptv) February 14, 2017
If the event goes ahead, it's sure to be a memorable one. Previous performers include Eminem, Jay Z, Kanye West, Rihanna, Kendrick Lamar, The Weeknd and J Cole to name a few.
Drizzy's UK fans soon took to Twitter to express their excitement for the potential event.
ovofest in summer im already there

— ㅤㅤ (@RicaCarter__) February 15, 2017
If OVO fest actually comes to the UK I will die

— EWF x (@ellawilsonferry) February 12, 2017
Drake said he was finishing off his new album and announced 'OVO Fest' will be happening in the U.K! I am so happy!!

— Kyle Walker (@kylewalker115) February 15, 2017
Gotta make sure I'm home at the end off July now so I can go OVO Fest

— Michael (@MikeyBacon_) February 15, 2017
DRAKES BRINGING OVO FEST TO LONDONNNNNN!!!!!!!

— A (@AnisaAnjuAli) February 15, 2017
More details on OVO Fest UK to follow.