A Snippet Of Drake's New Song Has Leaked & It's Sending Fans Crazy
13 November 2017, 15:35 | Updated: 13 November 2017, 16:00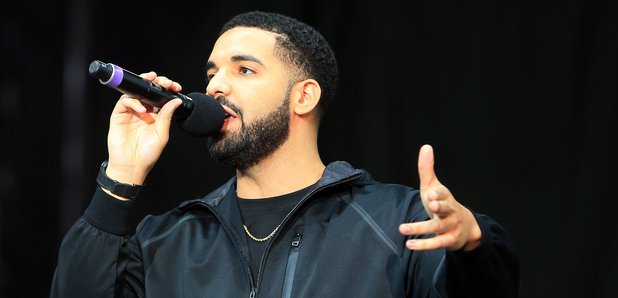 The rapper confirmed that he is working on new music.
Drake doesn't even have to be releasing new music to get fans hyped.
While the 'More Life' hitmaker continues to embark on the Australian and New Zealand leg of his Boy Meets World Tour, yet another new snippet of an unreleased song has leaked online.
On Saturday night (11th Nov.), fans began losing their minds over a teaser of a down-tempo, bass-heavy track with Drizzy's signature vocals crooning over the top.
"Don't pull up at 6 am to cuddle with me / You know how I like it when you loving on me/ I don't wanna die for them to..." he sings.
Listen to the snippet below.
Drake snippet crazy pic.twitter.com/8UechfkXva

— Rell (@Ty_KiddxSupreme) 12 November 2017
This isn't the first teaser we've heard in recent weeks - a snipper of an upcoming collaboration with Quavo was heard earlier this month.
During his current tour of the Southern Hemisphere, the Canadian chart-topper revealed plans for his upcoming music.
"I landed at the airport here, there was this kid working there and the first thing he said to me was, 'Hey, man, great to have you. When you dropping some new s**t, man?'" he recalled.
"That's love to me. I really do appreciate that" he continued, before confirming that new material is on the way.
"Just know I'm always working for you. I'm never sitting around wasting my time. So, I got s**t coming for you, don't worry.
Meanwhile, the rapper is preparing to launch the comeback of popular UK TV series Top Boy.