Twitter Thinks Nelly Was The Original Drake And An Actual War Has Erupted
18 January 2017, 11:24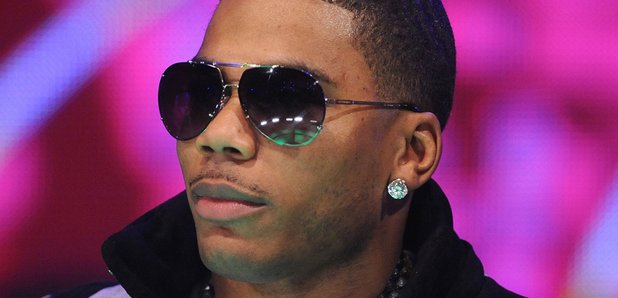 What a debate.
Twitter has erupted into war as users are attempting to settle whether Nelly was the original Drake or not.
Many have argued that the similarities are impossible to ignore - both men have achieved huge commercial success in the urban genre, combining rapping and singing and earning countless accolades as a result.
Drake stans were quick to point out the star's current icon status, whilst Nelly fans came out in full force in support of the artist's lasting impact on the music world.
So far, the argument seems to be swaying towards Nelly, but we'll let you decide for yourself.
Team Nelly:
The Nelly Drake debate is just people who actually listened to Nelly as opposed to people who didn't listen to Nelly. Simple.

— Kevin (@selfcritics) January 17, 2017
Rap twitter is debating Nelly vs Drake. This shouldn't be a debate, Nelly went diamond before streams counted without a major co-sign.

— TBG (@ThatBoysGood) January 17, 2017
Nelly was a top artist while Eminem, 50 Cent, Jay-Z, and Nas were in their prime. That's a tough feat sorry Drake but it's not even close.

— Koop (@koopofficial) January 18, 2017
There's no comparison between Nelly & Drake. Nelly had niggas buying bandaids just to put them under their eye.

— Keland (@kelandx) January 17, 2017
If there was no Nelly there would be no drake case closed don't @ me

— Josh (@JCorregidor0) January 17, 2017
nelly is ten times better than drake stfu

— (@6PAPl) January 17, 2017
Nelly is 20x better then Drake will ever be

— Basketballs Coo (@ConradArmy225) January 17, 2017
Don't get me wrong, I love Drake...but he feeds off his contemporaries. Nelly didn't do that.

— CRF (@cfoxx_90) January 17, 2017
Team Drake:
Nelly was super popular for a few years.

Drake is pushing up on a decade straight.

Why is this a thing?

— Boogie Bousins (@bansky) January 17, 2017
Drake destroys Nelly that is all...

— OldMan Ebro (@oldmanebro) January 18, 2017
Drake is viewed more than just a rapper he's basically a pop culture icon at this point, Nelly was never on that level

— Fuzzy Dunlop (@HeartBeigeKid) January 17, 2017
Drake just had the highest grossing rap tour ever and we really debating if at any point Nelly was hotter than he is?

Go on

— Keith Nelson Jr (@JusAire) January 17, 2017
Nelly sold a lot of damn records but the world didn't stop when he dropped something like it does with Drake

— WhoisPavy.com (@Scott_CEOofSUH) January 17, 2017
That's not even a question. Nelly was a household name but Drake pushing a level higher. https://t.co/R8a4baqVSb

— Guy Harvey (@WGNewkirk) January 17, 2017
So, was Nelly the original Drake?