A Sussex Artist Painted This Mural For Drake Of His Family And Friends
7 April 2014, 17:45
See the full thing.
An artist got more than she bargained for when someone asked her to paint a mural of his "celebrity friend" - who turned out to be Drake.
Jane Indigo Moore, from Sussex, was commissioned by a friend of Drake's from Manchester to paint a 3.5ft by 4.5ft mural of the 'Too Much' rapper and his friends and family, including his mum, dad and grandma.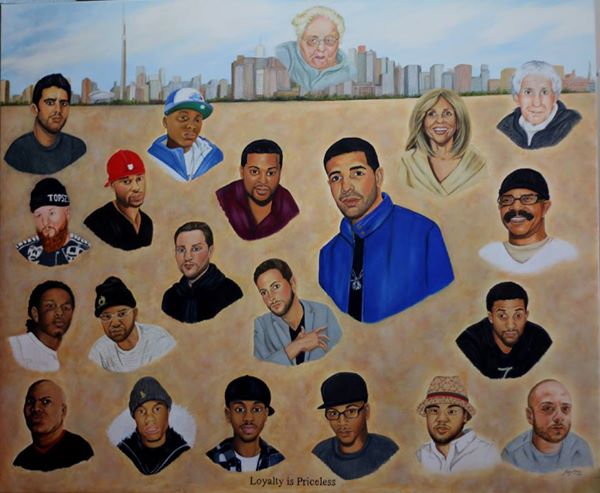 While some Drizzy fans make fan art in the hope that it will one day catch Drake's eye, Jane didn't even know who Drizzy was when she was asked to work on the project.
"I didn't have a clue who he was at first," she told the East Grinstead Courier. "I was sure I had heard of him. I did a search of him and in the end I realised he was quite well known.

"I was commissioned to do the painting by a guy from Manchester who said he needed some work for a celebrity friend."
The good news is that Drake must have liked it as the piece was flown out to his LA home.
Last week Drake posted some fan art on his Instagram page that caught his eye, check it out here.