Canadian Rapper Claims He Helped Make Hits For Drake But Got No Credit
22 March 2016, 11:56 | Updated: 22 March 2016, 12:00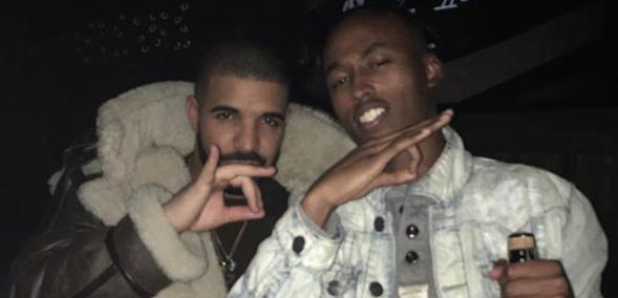 Drizzy has some explaining to do.
A Canadian rapper has hit out at Drake and his OVO team after claiming he never received money or credit for a number of Drizzy's hit singles.
Upcoming Toronto rapper Mo-G, who Drake has shouted out on Instagram and his latest single 'Summer Sixteen', has accused members of OVO of being "snakes" and "culture vultures" – in particular Drake's manager Oliver El-Khatib.
"Have you ever ever heard in the history of Hip-Hop, a man that gives away his creativity and helps make Billboard hits, but doesn't get paid a dollar or get one credit for it and is here stuck in the 'hood," he asked in an Instagram video.
Watch below:
(Warning some of the clips contain strong language that some people may find offensive.)

This isn't the first time Drake and his team have been accused of not giving artists enough credit for their contributions.
Atlanta trio Migos, who were responsible for 2013 hit 'Versace', have previously showed their displeasure towards the rapper after he jumped on the remix.
While OVO rapper ILUVMAKONNEN has previously suggested that he doesn't have much of a relationship with the label.
Drake was also famously called out last year by Meek Mill for allegedly using a ghostwriter.
Drake and OVO are yet to respond.