Meek Mill Finally Releases 'Wanna Know' Diss Track Aimed At Drake
31 July 2015, 09:58 | Updated: 6 August 2015, 13:12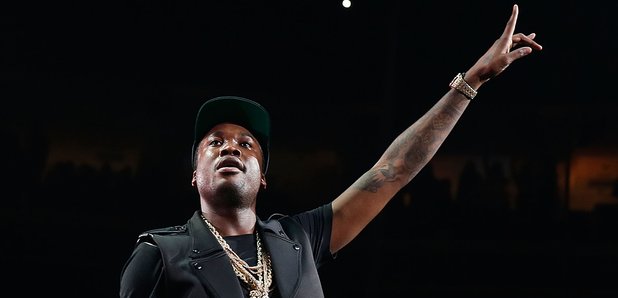 Meek finally responds.
Meek Mill has finally responded to Drake's recent diss tracks with a song featuring a reference track by Drizzy's alleged ghostwriter Quentin Miller.
The 'All Eyes On You' rapper took aim at Drake with a number of shots, rapping "I just wanna know, if you aint write that running through the six s**t/Tell us who the f**k was Quentin running through the six with with?/"
Listen to the diss below:
(Warning: This song contains strong language that some people may find offensive.)
After previously accusing Drake of not writing his lyrics, Meek continued: "N****s writing for you since you know you never did s**t/When I threw that hook out, I was tryin' to catch a big fish."
Meek also took the opportunity to respond to Nicki Minaj's ex boyfriend Safaree 'SB' Samuels, who also released a diss track this week. He rapped: "Heard that other n***a talking we ain't get back yet/ Let's keep it short, n***a you ain't get your chick back yet."
Drake took no time to respond to the diss track, taking to Instagram to post a picture of himself laughing.
Ja Rule, who was also mentioned by Meek, jokingly responded on Twitter asking "Which one was supposed to be Ja Rule???"
Which one supposed to be Ja Rule??? #Over30millionrecordsSOLD #IwriteallmyShit #MeekvsDrake