Meek Mill Fires Back At Drake With New Diss Track
5 August 2015, 10:18 | Updated: 6 August 2015, 13:11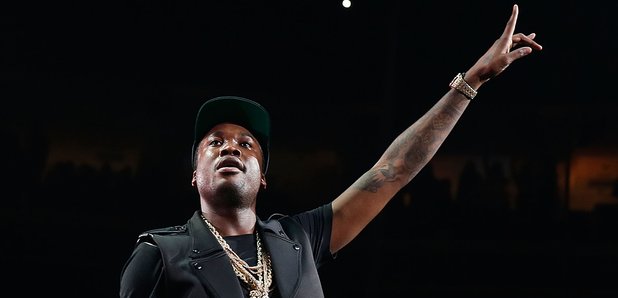 Meek just got Lil Wayne and Tyga involved.
After Drake humiliated him at OVO Fest, Meek Mill has responded by teasing a fresh diss track.
During his set on Nicki Minaj's PinkPrint Tour, Meek threw more jabs at his rival.
"[Lil] Wayne don't f**k with you, [Birdman] don't f**k with you, Tyga don't f**k with you," he rapped.
He even threatened to give Drake a wedgie, claiming "When I see them n***as, I might give them ni**as a f*****g wedgie – f*****g suckas."
Check out the footage below:
Meek also proceeded to call Drizzy a "f**k ni**a" and said, "Everybody catching bullet holes… including Drake and the whole OVO," making reference to news that a fatal shooting occurred at an OVO Fest after-party.
Meanwhile, despite Meek's claim that Lil Wayne doesn't like Drake, Weezy was recently spotted rapping along to Drake's diss track 'Back To Back' while at a club.
The diss track is Meek's second towards Drake, after he dropped 'Wanna Know' last week. But the internet has been pretty unanimous that Drake's won this beef. Not only did Drizzy release two diss tracks, 'Charged Up' and 'Back To Back' in a matter of days, he's teased a third titled '3 Peat.'